By now, Pietro Boselli needs no introductions – formerly known as the hottest math teacher in the world, he's now a world-travelling model. And in a new photo set from Malta, his handsome bulge is… well… glowing. And not just in our dirty minds.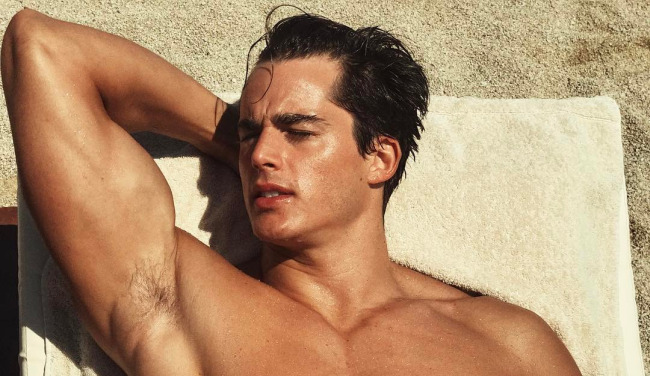 The 29-year-old Italian hottie is spending some time in Malta, and he's obviously semi-naked most of the time – which might explain his heavy tan.
But amidst that dark-brown tan, something radioactively yellow glows and fills up the photo and our minds with joy. Observe:
Make sure you tape the photo – there are in fact THREE photos there (plus, we know you want to tap Pietro. His photo, that is.)
And get this – that glowing, attention-grabbing swimsuit was actually designed by Pietro himself, via Petra Design.
Here, have some more –
May he go on as many vacations as he wants, as long as he's (barely) dressed like that.