By now, we all know smokin' hot model Pietro Boselli was once a Math teacher. Well, he still has the heart of a teacher (and the abs of a teacher, and the pecs of a teacher, and the…) – but this time, instead of calculus, he's here to teach us all about… muscles.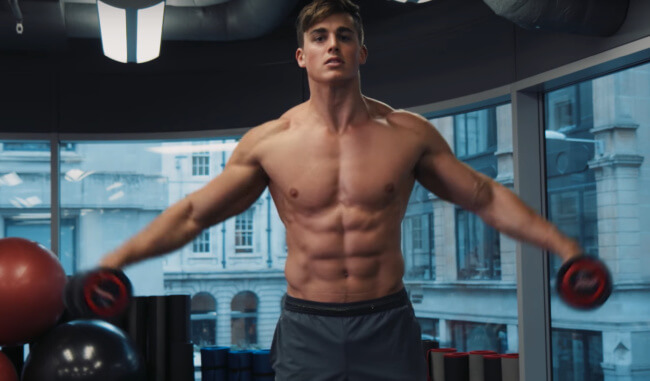 Pietro has a new YouTube series, called "Exercise Anatomy", designed to teach you how to do better work at the gym. The first video, is all about the shoulder muscles:
In this video I will show 6 different exercises that target the shoulders, highlighting the muscles involved, the correct technique and also some quick tips on how to get the maximum out of them
And even though Pietro doesn't speak in the video (so we can't enjoy his sexy Italian accent), there are a lot of instructions and tips for a better workout.
But we know what you're really here for – yes, slow-motion shots of Pietro's muscles as he's lifting weights. Enjoy: