When 28-year-old Pietro Boselli, the model also known as the world's hottest maths teacher, goes on vacation – he does it the right way. That is – he takes ANOTHER hot male model with him, and they both take their shirts off, because of course.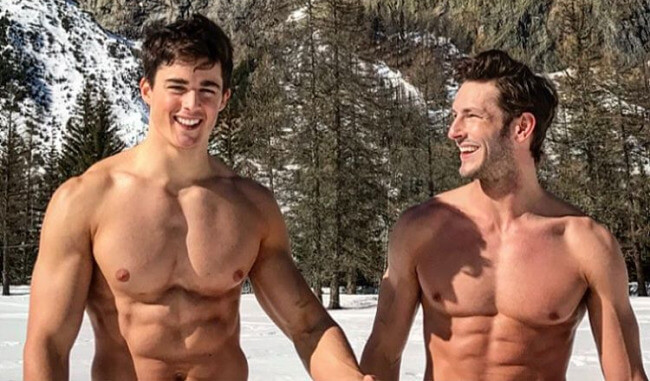 Pietro and Parker Gregory, a fellow model originally from Texas, were apparently at the Italian Alps together. And even though there's snow there, and it's very cold – Pietro and Parker are just so hot, that they can walk around the snow shirtless. Hey, we're not complaining!
One of the commenters on Instagram said it best: "Don't go topless, the mountain may melt".
And one up close:
And then, unfortunately, he got dressed: