If you're not a fan of Noah Centineo yet – that's on you. But don't worry, we're here to fix that, as we take a look at some of his hottest/sexiest/shirtlessest (is that a word?) photos.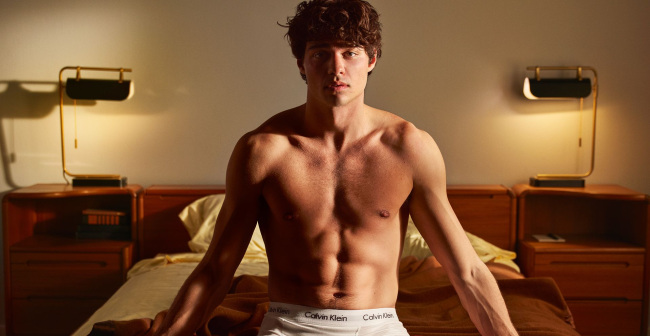 Noah Centineo is a 23-year-old actor and model, who – like so many other hot men of this decade – started as a Disney channel star. Then, he starred in The Fosters and soon started working as a model as well – and for good reason.
So without further ado, let's take a closer look at his… work.
1. Laughing while shirtless is good for you
https://www.instagram.com/p/B4av7LzJAIQ/
2. Case in point again
https://www.instagram.com/p/B-6C3fgpMY_/
3. Can't do this list without THOSE Calvin Klein ads…
4. And another one for good measure
5. See, he's also smart
https://www.instagram.com/p/B-YD1VYpXzv/
6. Now he's all wet
https://www.instagram.com/p/BxS-4vUlpWf/
7. Taking care of himself
https://www.instagram.com/p/Bu5HoaYBi-E/
8. Now he's laughing again
https://www.instagram.com/p/BqRMJF8BPIo/
9. Also looks good in black and white
https://www.instagram.com/p/BovMz47hwPx/
10. And he also looks good… in that
11. We'll keep following…
https://www.instagram.com/p/BnermN4B3t9/