When we look at Pride parades these days, we often take them for granted, debating body image, twinks, muscles, married gay couples with children… but back in the 80's and 90's, gay men and women who took part in Pride were breaking new ground.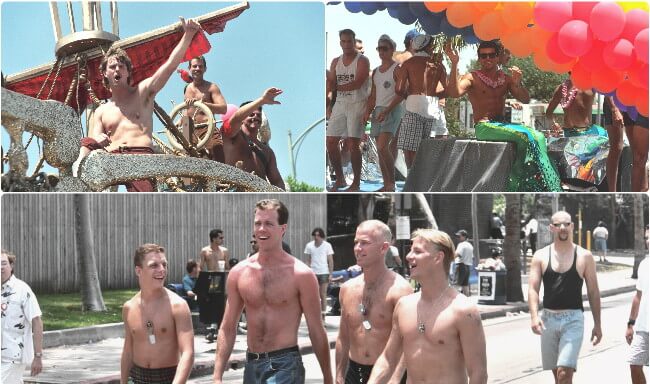 A series of photos uploaded to Wikimedia, of Pride in Los Angeles from 1987 to 1995, show the amazing progression of the LGBT community.
The photos were all taken by Alan Light, and published under the Creative Commons license, due to their educational and historical nature.
Thinking about those years, and the state of the HIV epidemic back then, there's a sad chance some of these faces are no longer with us. Take a look at these marching pioneers, and stroll down memory lane…
1987 – The Year of The Mustache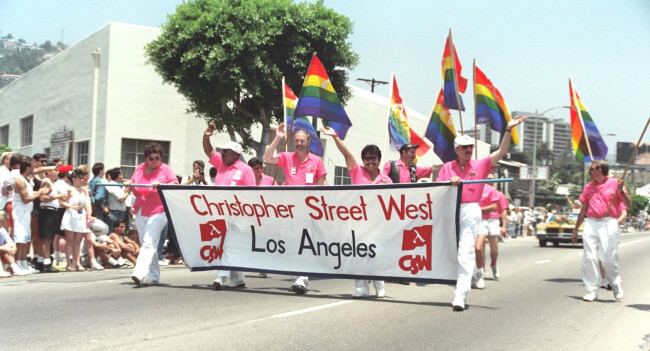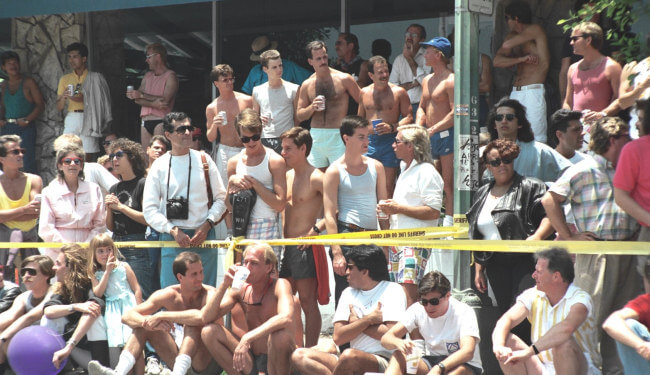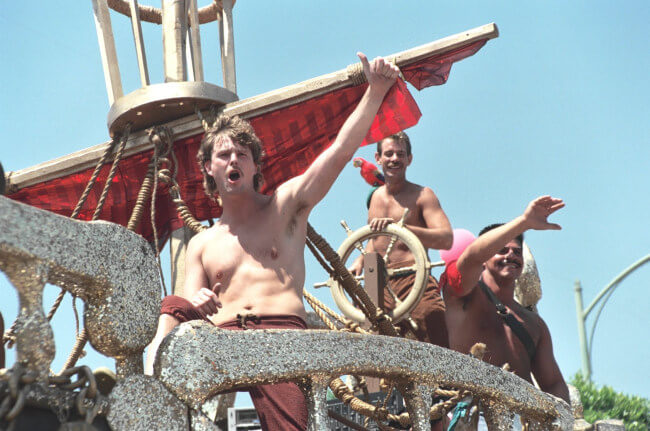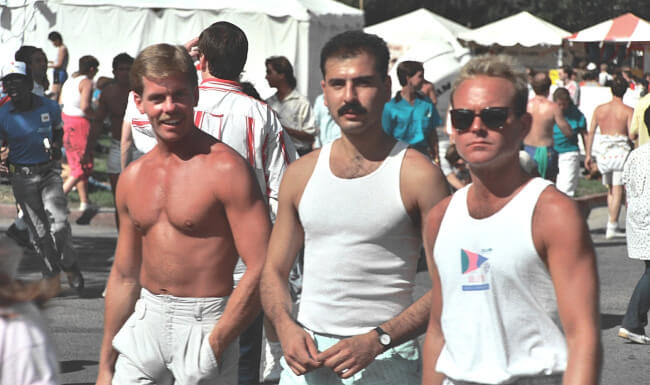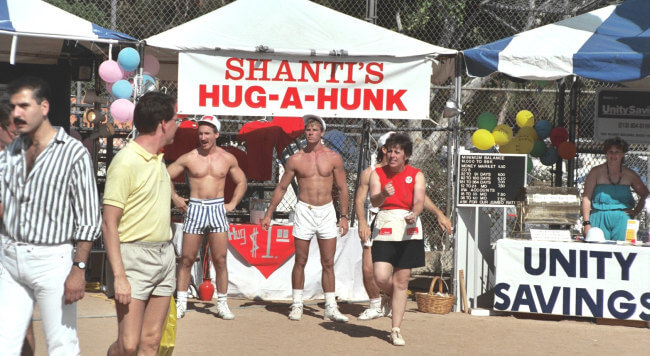 1988 – The Year of The Feather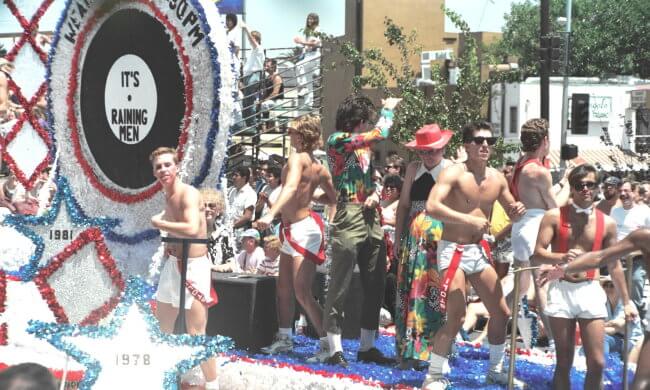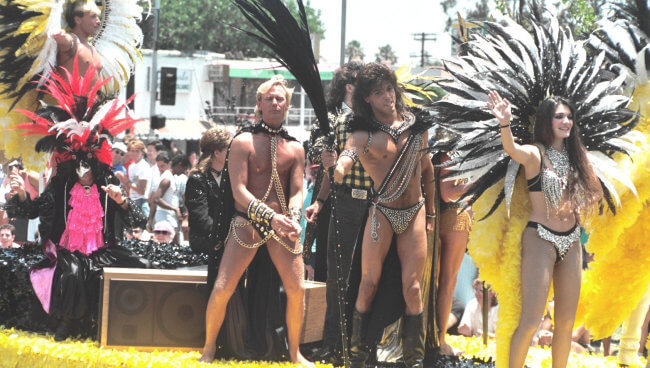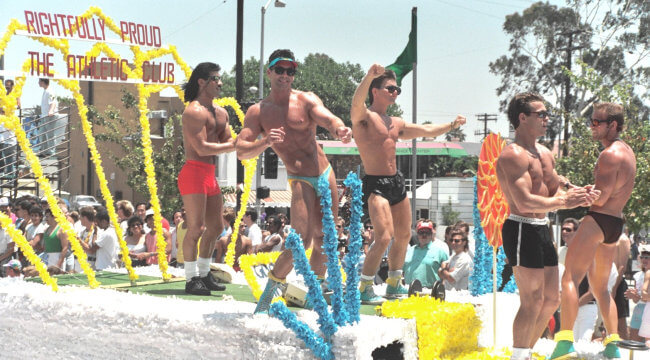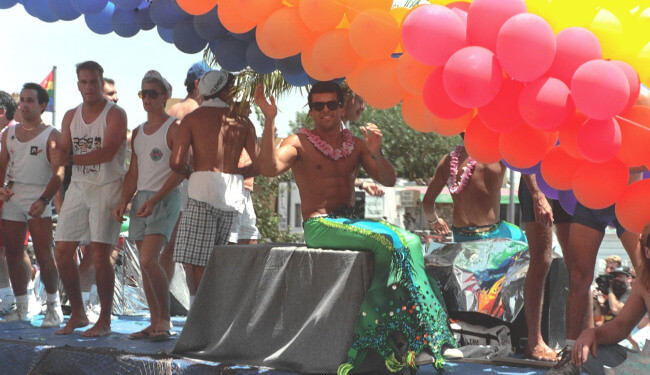 1990 – The Year of Muscle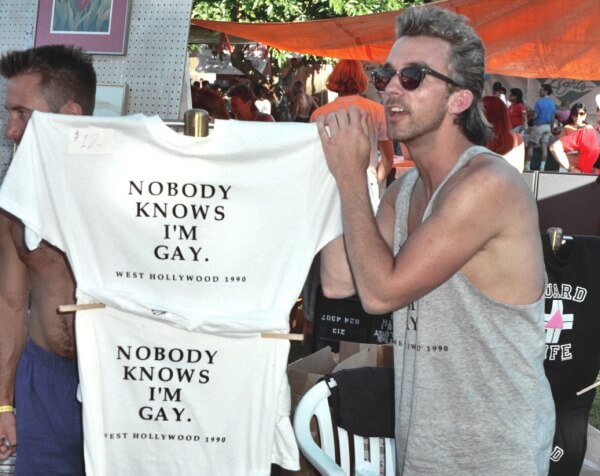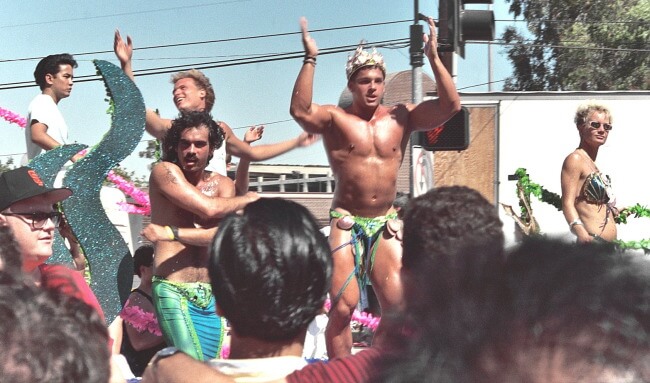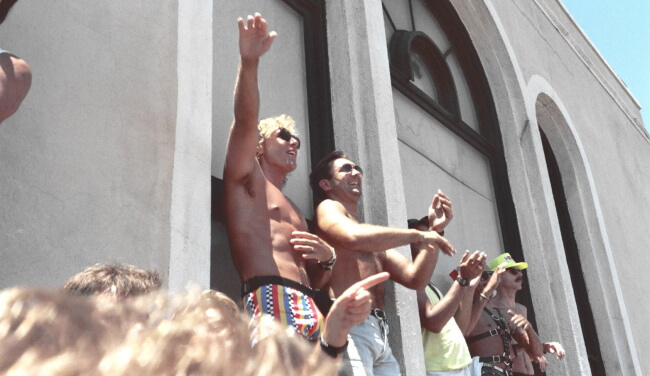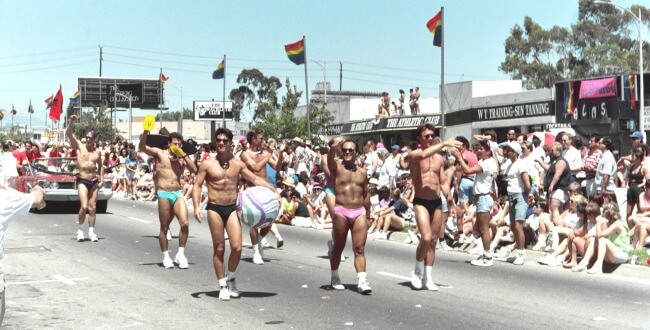 1991 – Year of The Hairy Chest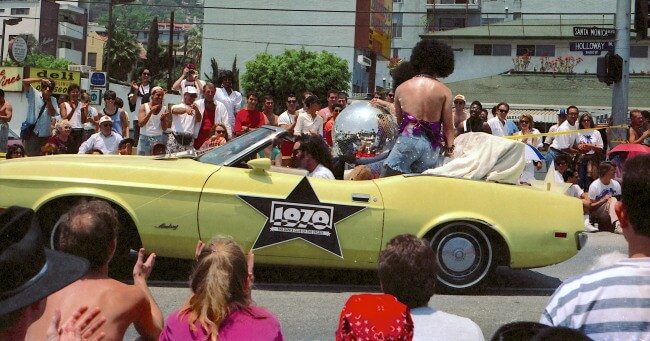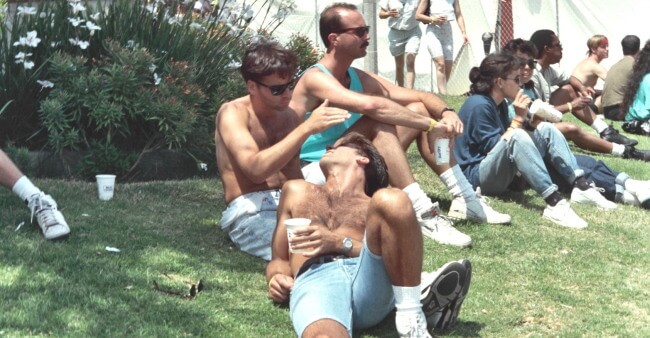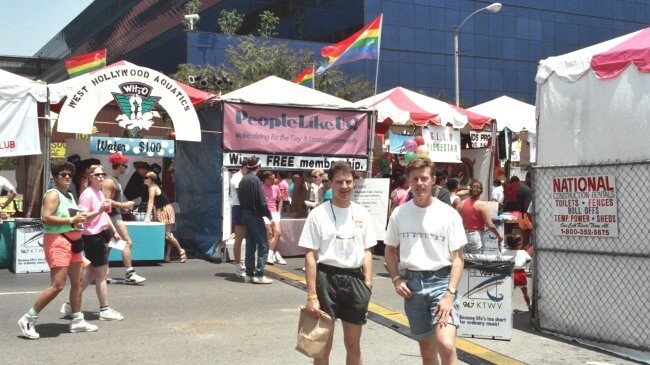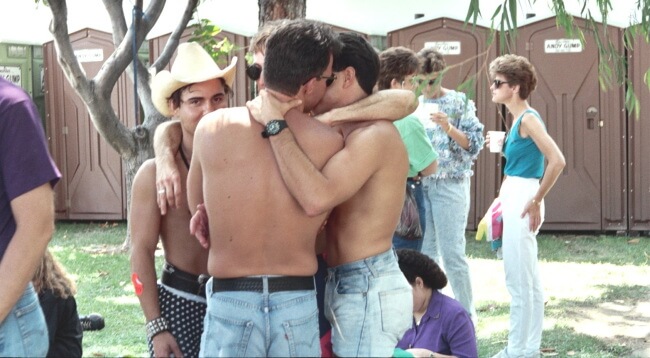 1993 – Year of The Smooth Chest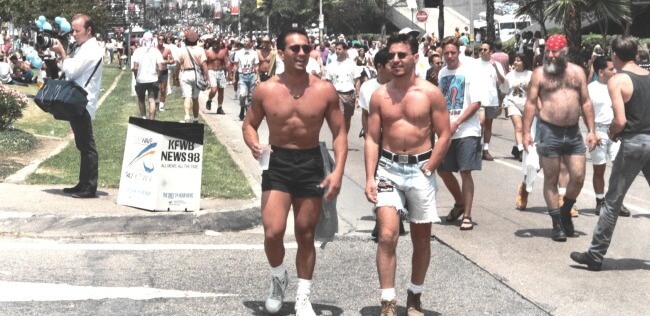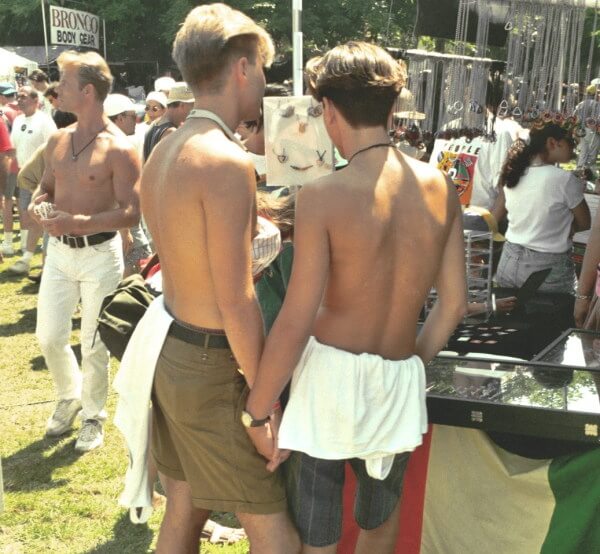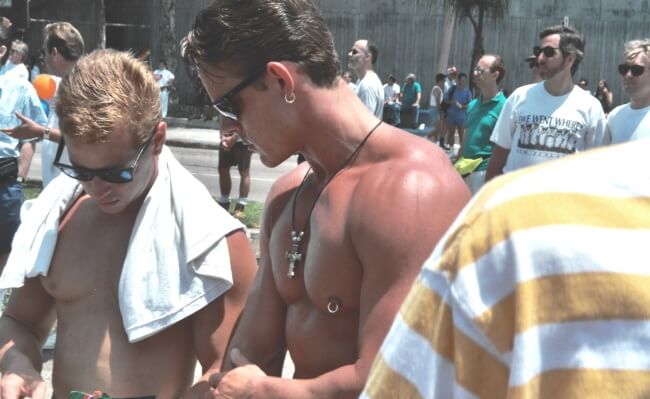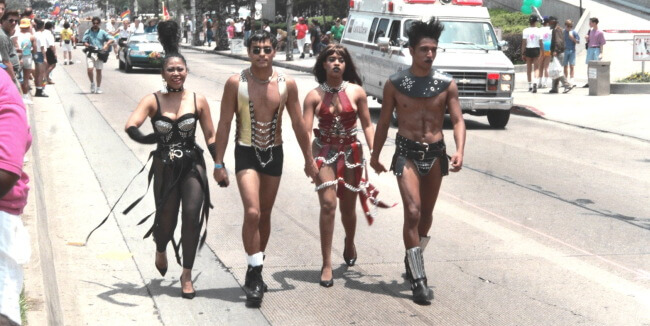 1995 – Marching onward