Charles-Laurent Marchand is a 25-year-old French model, who made a name for himself after he walked a runway in the nude, during NY Fashion Week in 2015. Supposedly, he also had some nude photos doing the rounds, after allegedly being leaked from his Scruff (a gay dating app) profile.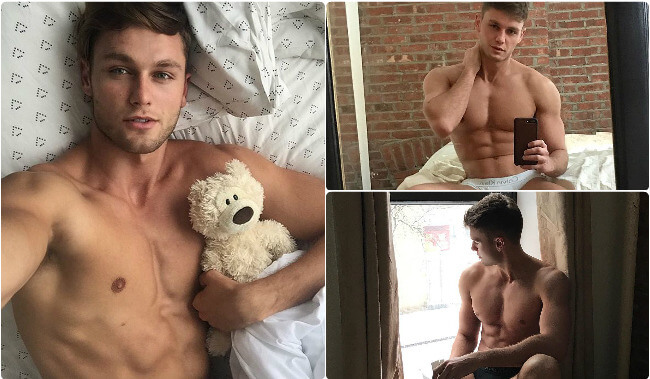 Mostly, however, Charles is incredibly good looking, and his more than 240,000 followers on Instagram know that.
In addition, as you'll see, his underwear shots seem to reveal one of his major assets – yes, we're talking about THAT.
1. Even the caption says "Packing"
2. A Wild Animal
3. A Man And His Tool
4. The Front's Not The Only Good Part
5. Back To The Front
6. A Big Brain, As Well
7. Good Morning, Indeed
8. With A Cuddle Body
9. Is That A Big Stick Between Your Legs?
10. Is That A Unicorn Between Your Legs?
11. Sometimes Two Are Better Than One
12. As We Were Saying…
13. He Was A Blond Once!
14. Hello There
15. Over And Out