YouTuber PewDiePie, whose real name is Felix Kjellberg, is the most followed YouTuber on Earth, with more than 45 million followers. In a recent video, the straight star reveals how he got evicted from his apartment, because of a homophobic landlord who THOUGHT he was hearing gay sex noises.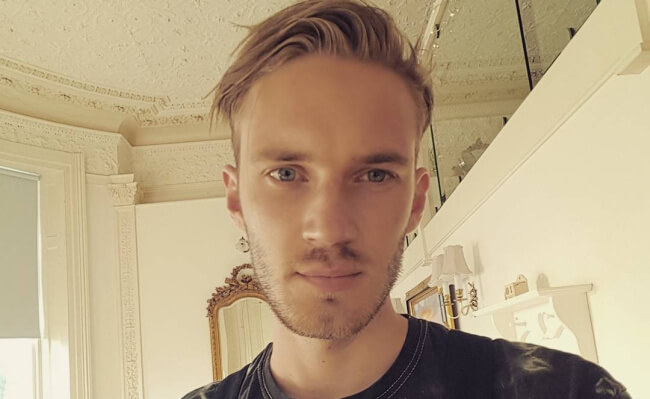 PewDiePie, who is originally from Sweden, is living in Brighton, UK. Earlier this year, he was filming one of his zany videos, which often get quite loud.
His landlord, who is also a neighbor, came to the apartment, calling Felix and his co-host "Faggots", and blamed them for making "gay sex noises".
The following day – they got an eviction notice, as Felix explains on his Twitter account:
https://twitter.com/pewdiepie/status/743890492325244929
https://twitter.com/pewdiepie/status/743894666089758720
https://twitter.com/pewdiepie/status/743896320088354816
Of course, he also made a video about it – which also includes the actual moment his homophobic landlord arrived. Watch it here:
h/t: Queerty