With a name like Dylan Jagger Lee, a model/actress for a mother (Pamela Anderson) and a rocker for a father (Tommy Lee) – Dylan just had to be something special. Well, turns out his looks are just as special – and his abs are also impressive, in a new photoshoot.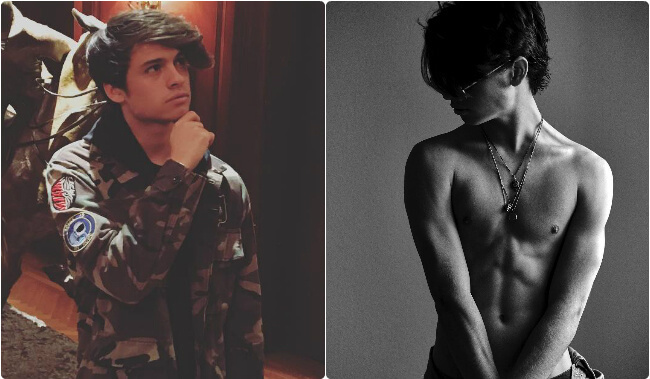 18-year-old Dylan, who is an aspiring musician, is the son of "Baywatch" star Pamela Andreson, from her 3 year marriage to rocker Tommy Lee (of "Mötley Crüe" fame).
In a recent interview with Just Jared Jr, Dylan described himself as "Crazy, spontaneous, passionate", and said he's "found love here and there. That's all I'll say hah!".
These photos come from a photoshoot he did with photographer Damon Baker, which is part of a series which aims "to highlight the youth, freedom and power of our generation".
It certainly highlights Dylan's looks… Have a look:
https://www.instagram.com/p/BNKpgEpDgzt/?taken-by=dylanjaggerlee
And some more:
https://www.instagram.com/p/BNcLbybD1Um/?taken-by=dylanjaggerlee
Who doesn't love a leather coat?
https://www.instagram.com/p/BNPq7AxDvzr/?taken-by=dylanjaggerlee
Nice work all around:
https://www.instagram.com/p/BNNMe7qjrsR/?taken-by=dylanjaggerlee
And an older one in color for good measure:
https://www.instagram.com/p/BNIJXfxjLtH/?taken-by=dylanjaggerlee