Olly Alexander, an openly gay 26-year-old British singer and actor, spoke today at a "National Student Pride" event in London, where he opened up about his early sexual experiences in high school, and how a lack of sex education has led to him being taken advantage of by older guys.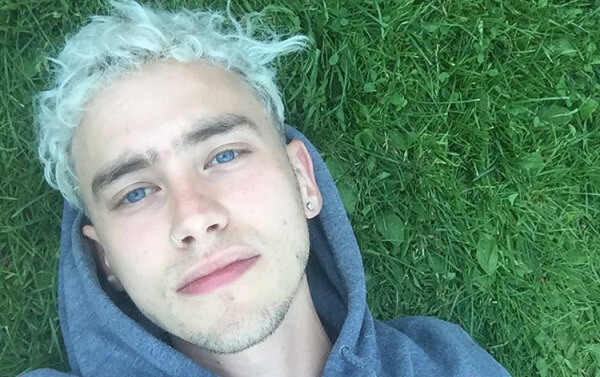 Olly Alexander is the lead singer of the band Years and Years (their biggest hit being "King", which topped the UK singles chart in 2015). Olly is also a film and theatre actor, wh starred as Peter Pan in a West End play, acting along Ben Whishaw and Judi Dench. He also had a small role in the TV series Penny Dreadful.
Today, Olly spoke at the Sex Education panel of the "National Student Pride" event, Gay Star News reports.
"I fell in love with a guy who was a year above me at school. He was straight. I think a lot of straight guys experiment at school, I don't think it means anything.

I thought he was in love with me too… but it turns out nothing came of it. We used to fool around at 14 or 15."
Due to not being given proper sex education in school (the first time he ever saw men having sex was on the original, UK version of Queer as Folk), Olly also revealed that he was abused by older men.
"I had a few experiences with older guys I realize now that I was taken advantage of. I was desperate for the attention, the relationship. I was desperate for education."
During another panel, where Olly was interviewed by openly gay BBC presenter Evan Davis, he spoke about his early relationships, admitting that during his 20's he jumped from one relationship to another. His last relationship, he also revealed, was an open one – a first for him.
"You have to be very honest with your partner. I don't think we should be pitting [different relationships] against each other. It's not like one is better than the other.

We don't really allow ourselves those discussions. We are all taught one relationship model. It's bonkers your partner has to be your best friend, your protector, your confidant, fulfill you sexually. That's a lot for one person.

It's crazy how diverse we are but we have one relationship standard."
Watch the music video for Years and Years' "King":