Nick Jonas and his brother Joe Jonas have certainly leaped forward with their hotness since their days as the Jonas Brothers. This, however, poses a problem – is one Jonas hotter than the other one? Is this a competition where we all win?
Nick Jonas doesn't want to sound weird – so he has the perfect suggestion on how to solve this conundrum.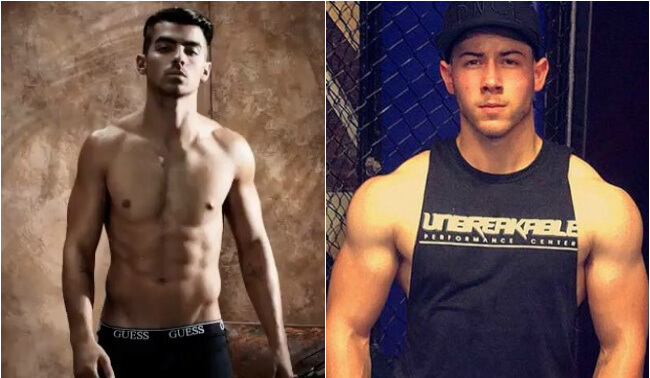 Nick Jonas, the 24-year-old hottie who made a big splash last year with his "Last Year Was Complicated" album, was interviewed by Entertainment Tonight at the 2017 Radio Disney Music Awards in Los Angeles this week, where he was awarded the "Hero Award."
Asked about the "Hot Brother War" going around the internet between him and brother-and-fellow-singer Joe. Nick had this to say:
"I don't know if I can answer that, because either way it's going to sound weird if I do.

We both put in our work at the gym. When we're going to the same gym, it gets a little competitive. Maybe we can just be a hot brother duo instead."
Sounds like a plan!