There isn't MUCH we don't know about Nick Jonas' sex life – and now we get to learn some intimate details about his… preferred fetishes – including spanking, porn and bondage.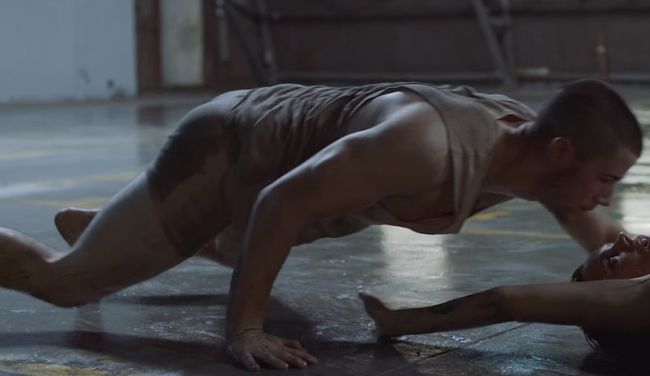 It all started with a recent interview on Entertainment Weekly, where Nick said that – if asked – he would "probably" reveal his fetishes. To the rescue comes Andy Cohen, on "Watch What Happens Live!", who – finally asked. And yes, Nick had some answers.
The first question – Would you be into watching porn in the bedroom WITH someone? That's a NO for Nick Jonas.
Would you be into getting spanked? Nick's answer: "Getting spanked? Yeah, absolutely. I've got a firm ass." (We've noticed!)
Would you be into being tied to a bedpost? "Not into it. It happened one time, and it didn't end well…" (Though, as we've heard before, he DID like getting tied up in a gay club)
Watch the full interview, where Nick also talks about foot fetishes and "furries", right here: