Travis Bryant, a popular YouTuber with more than 170,000 followers, thought his dreams were coming true when he formed a relationship with a famous TV celebrity. But things took a strange turn, when that celebrity started getting violent in bed…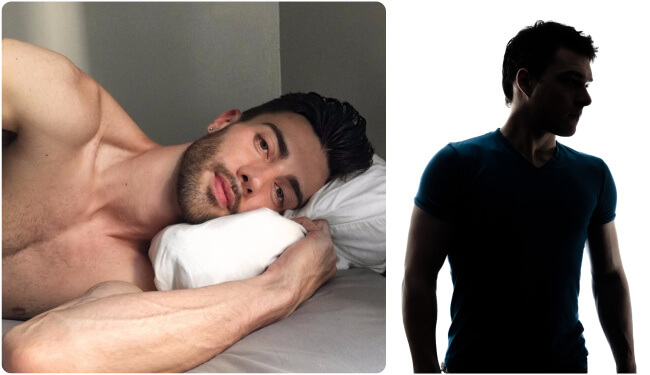 "This is a very crazy story that happened to me with someone you probably know", Travis, the 30-year-old ex-model begins his story, posted on his YouTube channel.
"This took place a long time ago, while I was still modelling. At the time, I believed that I could manifest whatever I wanted, kind of like "The Secret." My therapist didn't believe me, so she wanted to put it to the test and told me to manifest something for her.

On the coffee table I saw a picture of a very famous celebrity, on the cover of a magazine. I told her – I'm going to go on a date with him."
That night, Travis managed to find the celebrity's e-mail – and sent him a message.
The next day, while he was at the therapist's office – the guy called, and they were both in shock.

"Both of our mouths just dropped. I didn't even know for sure that he was gay. Later that night I called him back. And he answers and sounds just like he does on TV.

We talked for an hour. And every day for two months he called me and we started building a foundation for a relationship.

When I finally got to New York for work, I went to his place. When he opens the door, I am frozen. He's standing right there in front of me and inviting me into his house. Finally, he leans in and kisses me. And I thought holy shit, I'm kissing XXX…

Finally we are in his bedroom. We're making out, it's super hot, and then he leans up out of nowhere and BOOM. hits me right in the chest. Then he leans down and kisses me some more.

I brush it off, we're making out, our pants are coming off… then he leans up again and PUNCHES me in the chest the second time.

Then he lunges down and starts choking me. He's strangling me in his grasp. Squeezing so tight I literally can't breath. What started out as a super sexy night, turned into a horror story…
Hear how it all ends right here: