A couple of weeks ago we told you about Adam and Enrico – the popular Polish and Australian models who got together for a hot photoshoot. Well, you liked them so much, we had to go look at their latest offering – a sexy day spent in bed. And yep, it's as hot as it sounds.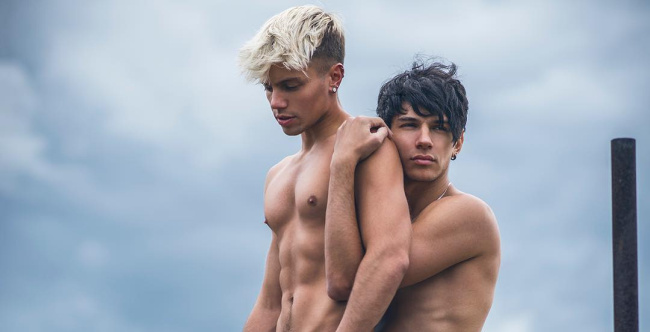 Adam Jakubowski is a model from Poland, who also works as a makeup artist, a stylist, and a photographer for his own studio. Enrico Lavigne is an equally sexy model who lives in Sydney, and already has a solid following of more than 58,000 Instagram fans.
And now, in another session with photographer Marcin Rychły, we can see Adam and Enrico spending some quality time… in bed.
And boys will be boys – so, of course – there's a pillow fight.
Then it's time to rest.
Despite the distance between them – we have a feeling we're going to see a lot more of these two.
… So we'll keep watching.