The American version of Queer as Folk was quite groundbreaking for its time, 15 years ago, showing gay relationships – and even sex – on TV (Only a few years earlier, gay kisses were considered a taboo on television).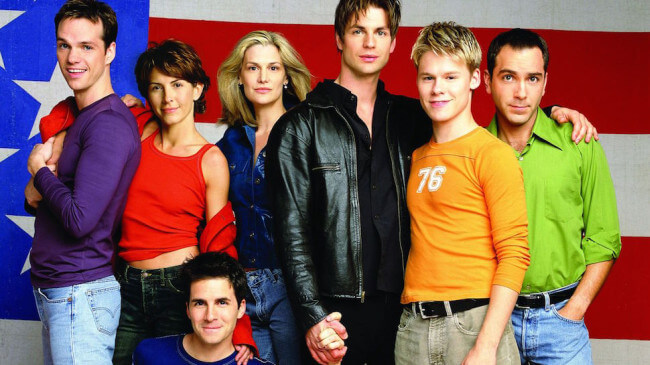 So where are all those fondly remembered actors today? What have they been doing since the show ended in 2005? Unfortunately for some of them – not much…
1. Gale Harold – Brian Kinney (Current Age: 46)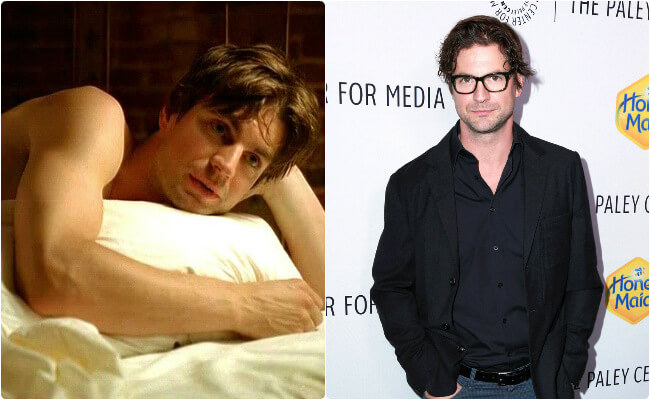 The world is divided into two camps – those who adored Brian Kinney (and his looks) and those who… didn't. Harold was 31 at the time of Queer as Folk, but still has his good looks today. He never became a big star after QaF, but appeared on several TV shows, such as "Desperate Housewives", and more recently – "Defiance".
2. Randy Harrison – Justin Taylor (Current Age: 38)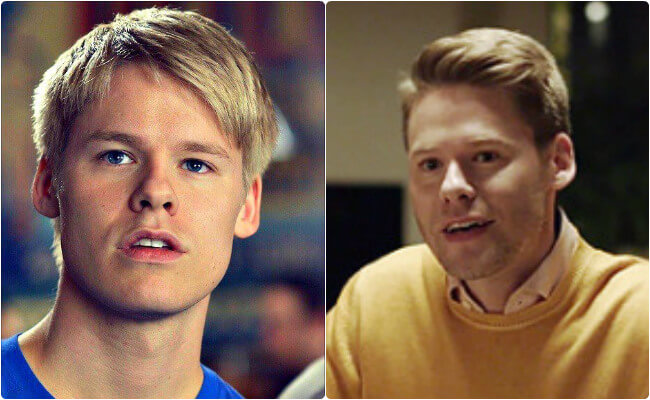 Lovers of rugged men had Gale Harold, while twink aficionados were drooling over Randy Harrison, with his boyish, blondish good looks. As most of his other co-stars, he also didn't do much after QaF ended, but was recently seen as a gay boyfriend on Mr. Robot (alongside Rami Malek, who also has an interesting gay past)
3. Hal Sparks – Michael Novotny (Current Age: 46)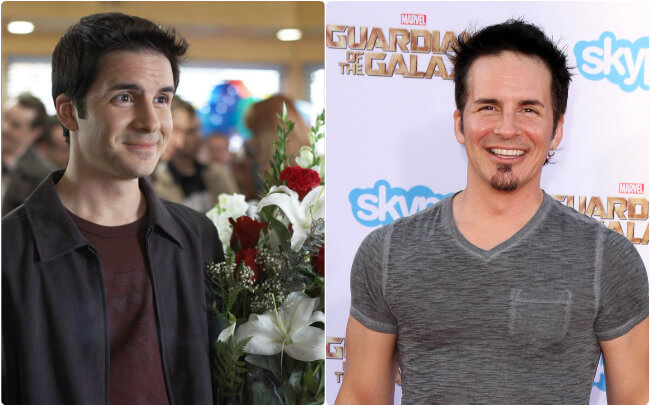 Kind of stuck between the power couple of the show (both as an actor and as a character), Sparks' character was still the beating heart of the series. He went on to appear on several TV shows, most recently on Disney's "Lab Rats".
4. Peter Paige – Emmett Honeycutt (Current Age: 46)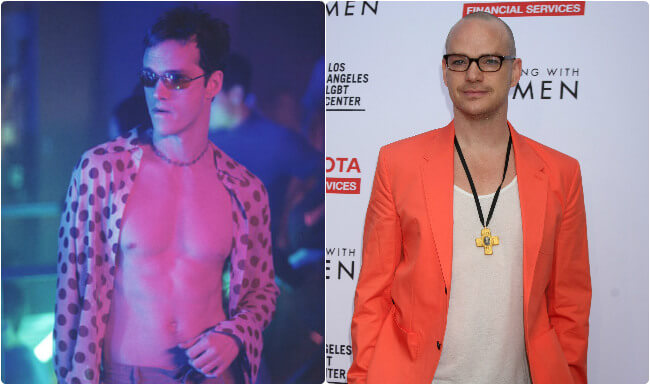 Some of the criticism against QaF back in the day, was due to most of its characters being of the very "straight acting" type. Paige was different, however, with a pretty effeminate character. Since then, he mostly had guest appearances on shows such as "Grey's Anatomy", "The Closer" and "Bones".
5. Scott Lowell – Ted Schmidt (Current Age: 50)
He was often treated as the "older" gay guy on QaF, though in reality he's only 4 years older than most of the male cast. But his character was also an accountant, and not exactly a hunk – so that made him a representation of, well, "the rest of us". Like his other co-stars, since QaF ended he mostly had guest appearances on TV shows, most recently on "Bones".
6. Robert Gant – Professor Ben Bruckner (Current Age: 47)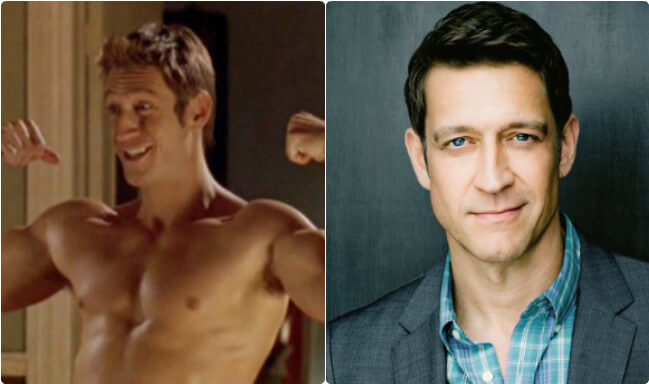 He was always the most "grounded" of the QaF men, as a college professor with HIV, but let's face it – his "I'm always the good guy" arc was a bit annoying at times. His TV guest appearances list since then is long – from CSI to The Young and The Restless, you can now see him as Zor-El (Superman's uncle!) on the new TV adaptation of Supergirl.
7. Jack Wetherall – Vic Grassi (Current Age: 65)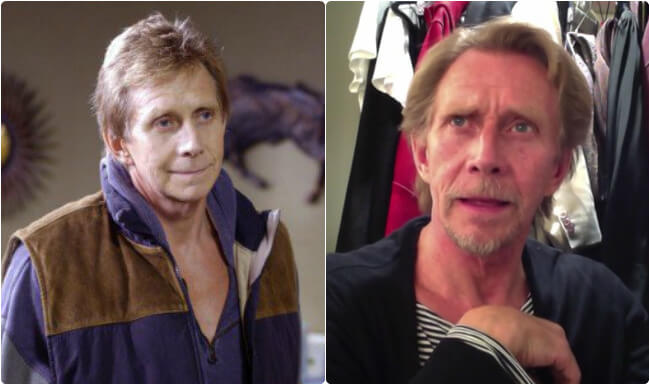 "Who?" – Yes, you probably don't even remember Vic, but he was there for 4 seasons, as "Uncle Vic", the older gay dude who remembers those "crazy times" of the 70's. Later in the show he died of HIV complications. Wetherall didn't do a lot before – and after – QaF (on screen). His last on-screen credited show was a 2008 live Opera performance, but he's been appearing on various theater shows, including a production of Henry V.
8. Harris Allan – James "Hunter" Montgomery (Current Age: 30)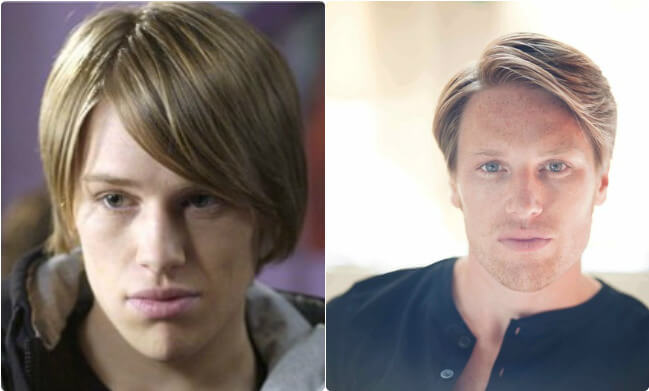 Remember him? the male hustler with a heart of gold… no? Oh, the male hustler who was HIV positive. Still nothing? The male hustler who turned straight in season 5. That's it! He was a bit annoying, though good looking, and recently appeared in another gay-themed movie called "Date and Switch".
9. Dean Armstrong –  Blake Wyzecki (Current Age: 42)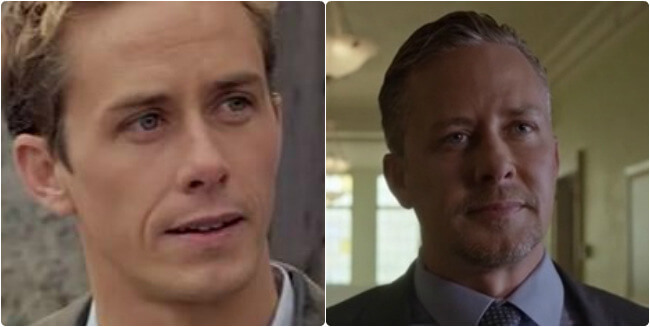 He was Ted's crystal-meth-addicted boyfriend, who in a later season turned into a counselor at a rehab clinic, meeting the same Ted again. He went on to appear in several TV shows, most recently in Heroes Reborn and Beauty and The Beast.
10. Fabrizio "Fab" Filippo – Ethan Gold (Current Age: 42)
Handsome Ethan had a short-lived relationship with Justin, and then cheated on him (How could you!). Since then the actor did a lot of voice work on animated cartoons, and most recently appeared on a TV series called "Guidestones".