Crowds were disappointed with Suicide Squad in general, and particularly with the fact that Jared Leto's Joker is mostly absent from it. But Leto can move aside – there's an even sexier Joker around, and his name is Joseph Herrington.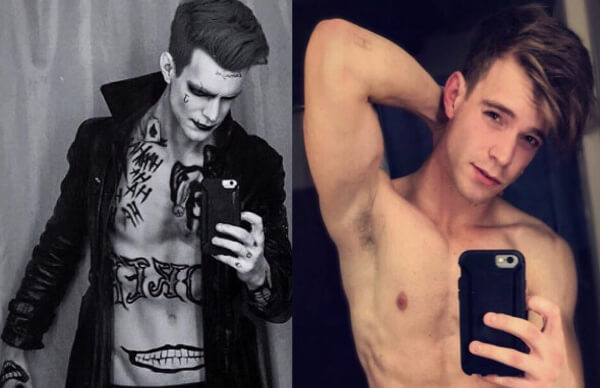 Joseph is a model and a Cosplayer, who's been dressing up as various characters – Doctor Who, the Walking Dead's Rick Grimes, and – the Joker.
In an interview with Gaymer Base earlier this year, he said:
The thing I love about cosplaying the most is bringing my favorite characters to life and getting to put my creative spin on it.

People get so excited to see their favorite characters being a cosplayer, especially when you do it right, and it's fulfilling to give that them.

To me, Cosplay is an exciting opportunity to become anyone you want and express your nerdy side in a visually stunning way.

It's a form of art that incorporates acting, modelling, craftsmanship and absolute creativity!
Now let's look at some photos:
Here's one in full costume:
Cheeky smile –
Getting ready:
Welcome to his world –
After a long day –
Seductively evil [Video]
And that's Joseph without the makeup –