By now we're kind of used to seeing nude photos of hunky model Max Emerson (not that we're complaining!). But seeing him naked WITH his boyfriend, Andrés Camilo, well, that's even better.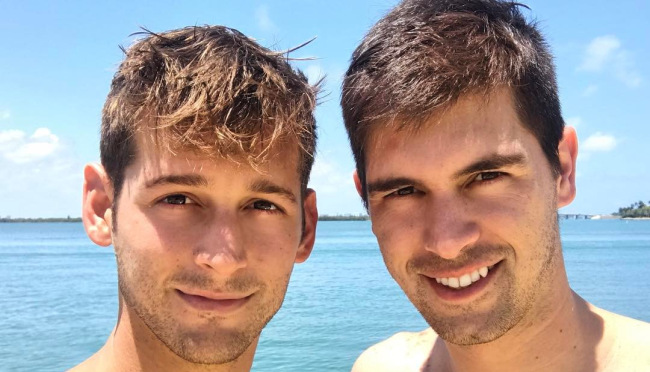 Max Emerson is a 30-year-old model and occasional actor, who we often see without any clothes on. Really, he gets naked a lot on Instagram.
And obviously, he tends to get naked with his boyfriend (a lot, we hope and dream) – but it's not often that we see them naked together on Instagram. So what better time to slip into their birthday suits, than on Andrés' birthday?
OK, We know you want some more. So yes, there's more.
Oh and some more…
And OK, they're not naked here (at least not in the frame), but it's cute and romantic
And we'll end with Max getting very… wet.