Nake photo accidents do happen, right? Especially to super-sexy models… Well, maybe. Especially when said models have equally-hot boyfriends to send those photo to, right? OK, OK, maybe not in this case. But it's a new Max Emerson nude photo, so we're not complaining at all.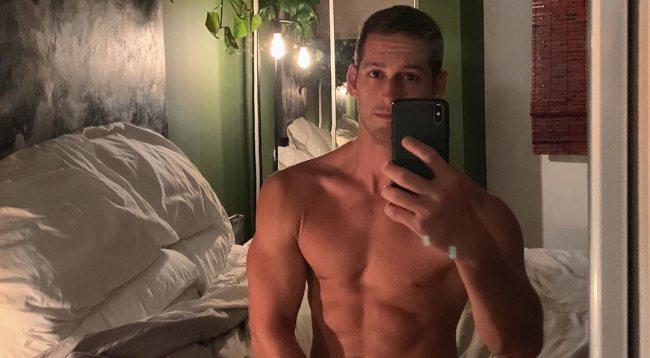 Max Emerson is a 30-year-old model and occasional actor, who we often see without any clothes on, either alone or with his army boyfriend, Andrés Camilo. Really, he gets naked a lot on Instagram.
So as an early Christmas present, Max posted a photo of himself sitting naked on the bed (but with his hand strategically placed, so don't get TOO excited) –
"Sorry, meant to send this to @andrescamilo", Max wrote in the captions, which immediately triggered all sorts of fantasies in our head.
Accident or not, let's enjoy some more of their photos:
Naked again –
Towel day?
Yes, we're crushing hard too – on both of them
Oh, and if you want to watch that facial video that Max mentions – it's right here: