Rush-hour London commuters were "disgusted" yesterday to see a man watching porn on his tablet, right in the middle of a crowded London Tube.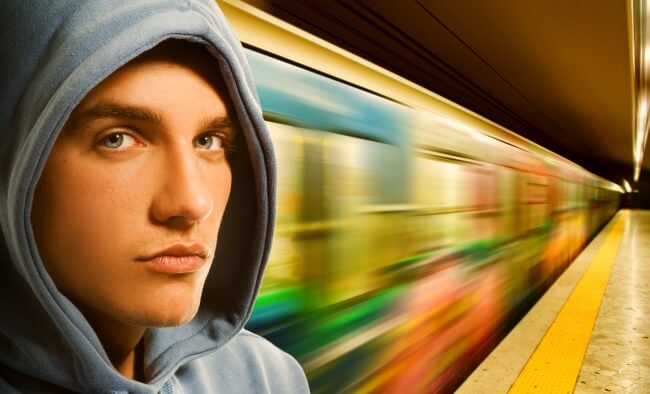 According to Rebecca, a passenger who spoke with Metro, the man was watching an explicit oral sex scene, "possibly between two men" – though she wasn't sure.
The man, who was wearing a hoodie, was watching the x-rated scene for close to 20 minutes, according to Rebecca, in a carriage "with family and children". When she confronted him, she claims the man just laughed in her face.
It made me really angry. I thought it was a disgusting thing to be doing so openly. It was fairly busy and people were pretty uncomfortable but no-one else confronted him. What sort of sicko can't just wait until they're in private to watch that?
Next time you're planning to watch some porn (gay or otherwise) – please don't do it on a crowded tube. (Though, there are some porn scenes that HAPPEN inside a crowded tube, but that's a whole different story…)