Ever wondered what type of porn British gay men prefer? Well, now you know – and some of it's a bit weird.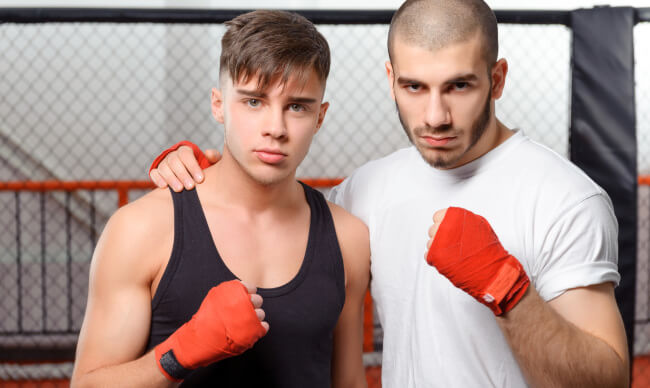 The good people of PornHub (one the world's biggest porn destinations) have decided to look back the history of gay porn searches – specifically from the United Kingdom, and have uncovered some interesting results.
It turns out, Britons REALLY like watching "straight" guys having sex with each other, as "Straight Guys" is the most viewed category in the U.K., and "Straight first time" is the most popular search.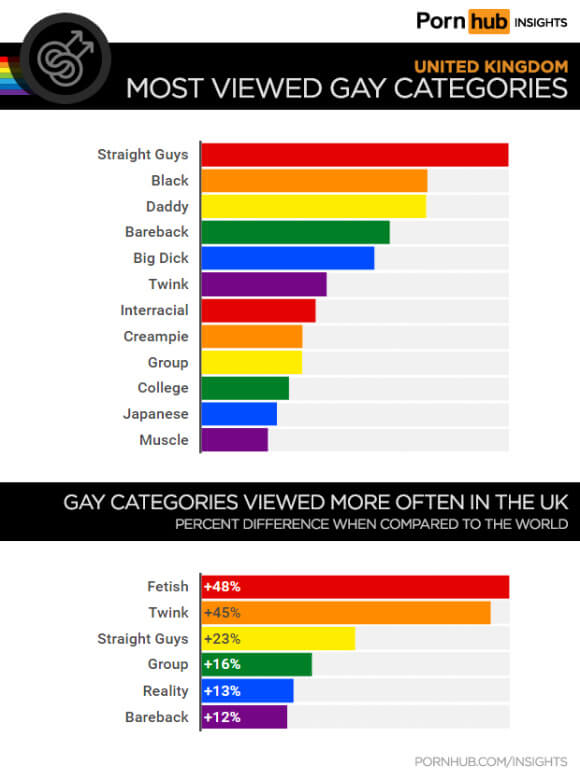 When compared to the rest of the world, those British boys are quite kinky – the "Fetish" category is 48% more popular in the U.K. when compared to the rest of the world. Next comes… "Twink", which is 45% more popular.
The statisticians also checked the popularity of the term "British Chav" – a chav is "a young lower-class person typified by brash and loutish behaviour" – well, turns out the Brits love them, at least when they're having gay sex, as the searches for them are 1196% higher when compared to the rest of the world.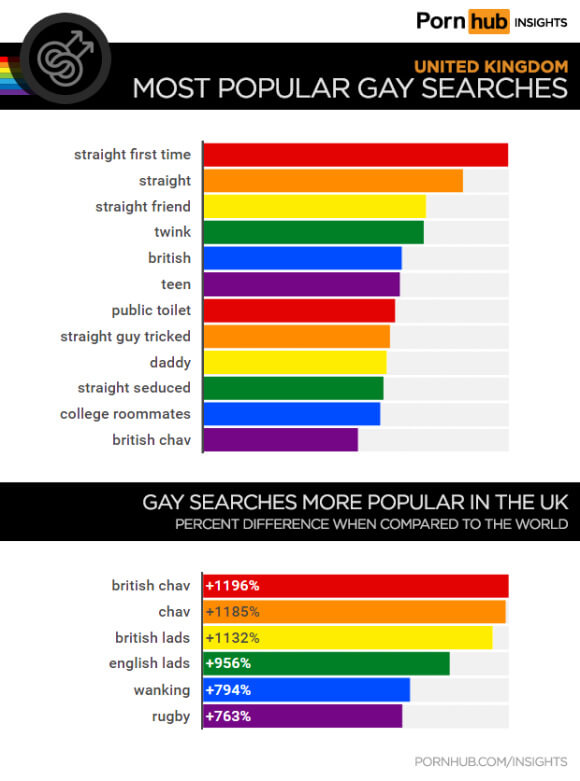 So, the PERFECT porn if you want to make a British guy happy? Probably a straight chav having some kinky gay sex for the first time. Doesn't sound too bad.