Sure, we enjoy young naked male celebrities as much as anyone – but sometimes, leaving just a little to the imagination is just as sexy. And we do mean "just a little" – as these actors, from Channing Tatum through Ryan Reynolds and Colton Haynes – aren't wearing MUCH besides teeny-tiny thongs…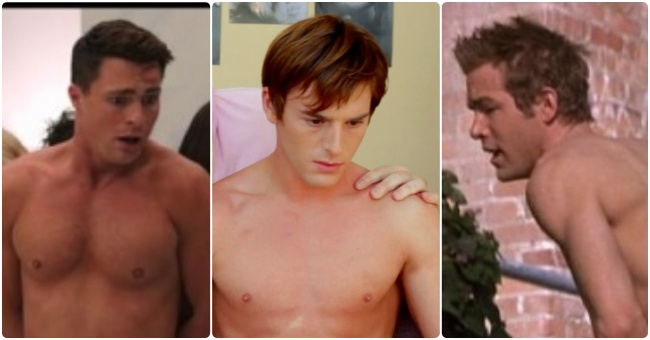 There is nothing sexier than a beefcake's cheeks – or his bulge – out on display, so our friends at Mr.Man (NSFW Link!) have assembled eight of our favorite Hollywood men in thongs.
Be sure to check out the Dongs in Thongs playlist for even more man meat.
1. Channing Tatum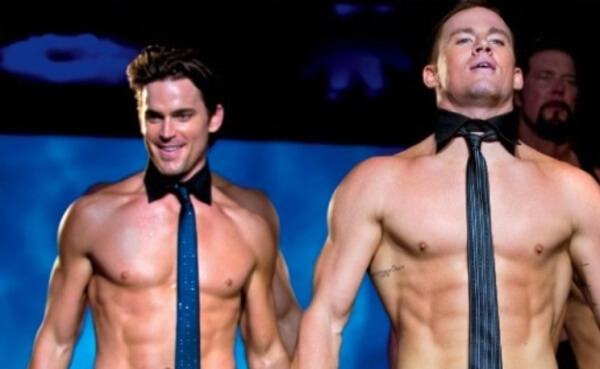 Magic Mike was a movie that gave us so many hot naked (or nearly naked) hot men – with Channing Tatum, whose life story the movie is based upon, getting cheeky in this tight thong.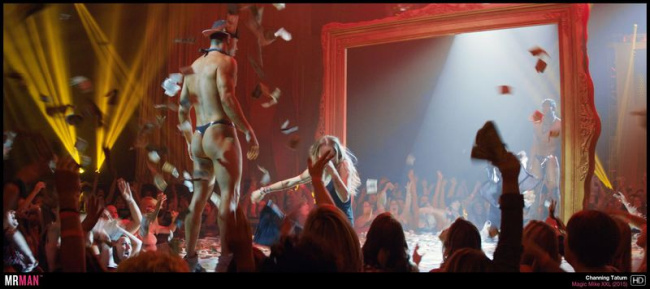 See Channing in ALL his glory in the Dongs in Thongs playlist.
2. Colton Haynes
We can never have enough of Colton Haynes – and in Rough Night, we got it all – well, almost – when Colton was wearing this super-tight and super-blue thong.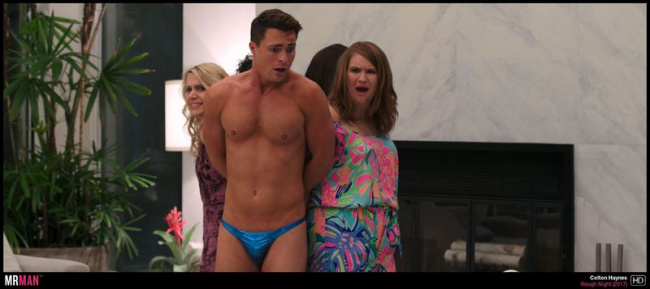 3. Matthew McConaughey
Another gift from Magic Mike, Cowboy Matthew showed us his cheeky cheeks on stage.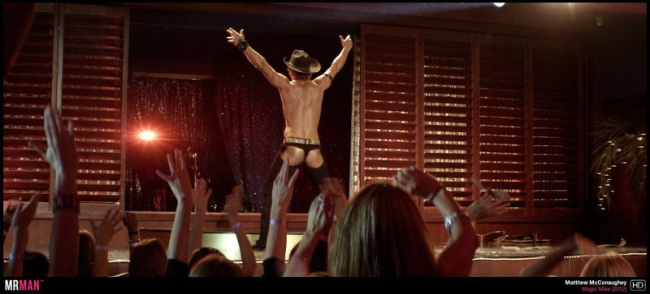 See more of him and other Hollywood butts in the Hollywood's Hottest Hineys playlist.
4. Darryl Stephens
Another Gay Movie is another movie that gave us lots of hot men wearing very little – and among them, Darryl Stephens packing some real heat.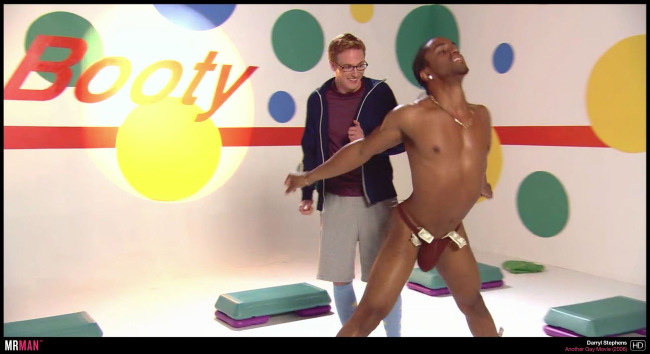 5. Sean Paul Lockhart (Brent Corrigan)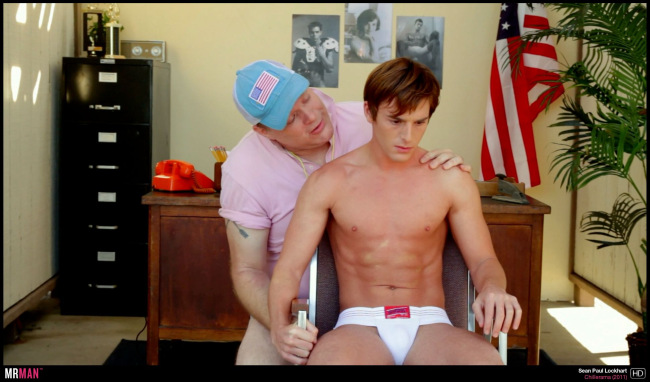 So technically that's a jockstrap – but it's close enough. And yes, Sean/Brent is also a gay porn star (NSFW Link!), but sometimes the things you hide – as he did in Chillerama – make all the difference.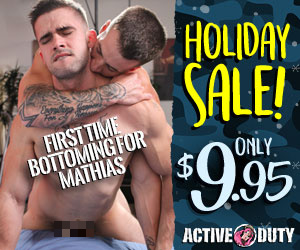 6. Ryan Reynolds
OK, So first – here's Ryan Reynolds NOT wearing anything, because we had to look at that again (you can see more Deadpool guys getting naked right here.)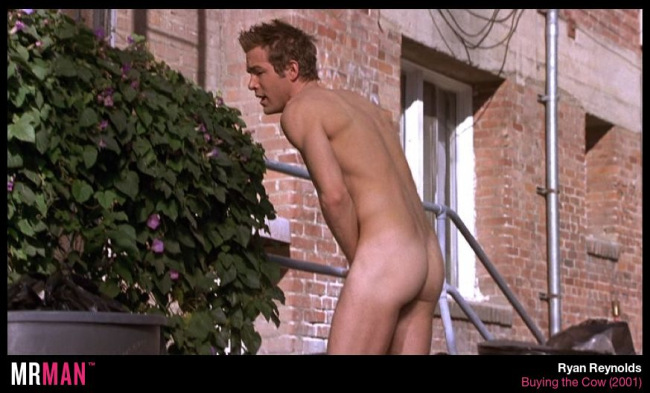 And now, for Ryan's thong – which he wore admirably in that same movie – Buying The Cow.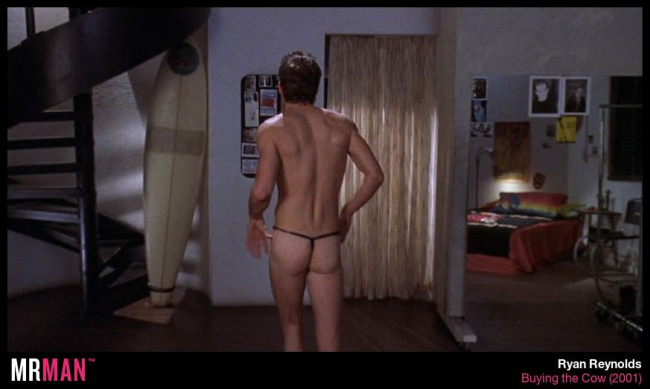 7. James Franco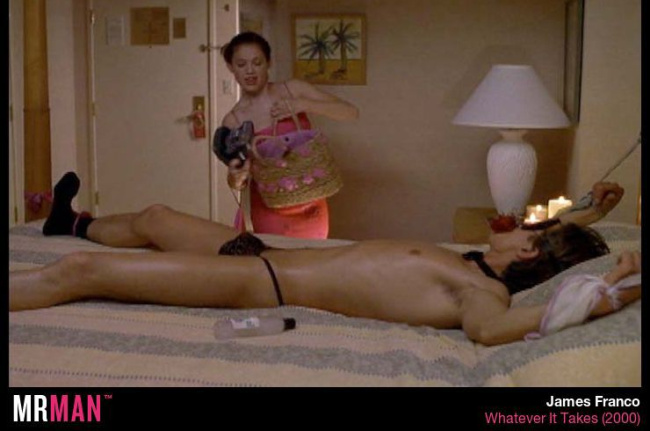 In Whatever It Takes James Franco was not only in a revealing thong – he was also tied to a bed. If you want to see what happened next – you have to check the very raunchy Hollywood Blowjob Scenes playlist.
8. Daniel Tosh
TV Stars wear thongs too! And here's the proof – Daniel Tosh from Tosh.0.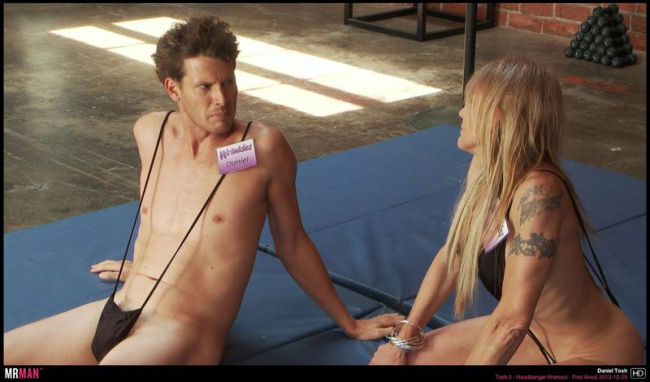 Want more videos of naked male celebrities? Check out Mr Man's limited-time LIFETIME Membership Sale.