Road trips can be a lot of fun. Road trips with a hunky actor, who walks out in the morning wearing his tight, low-hanging undies and nothing else… are even better. And that's exactly what we're getting from TV star Luke Mitchell.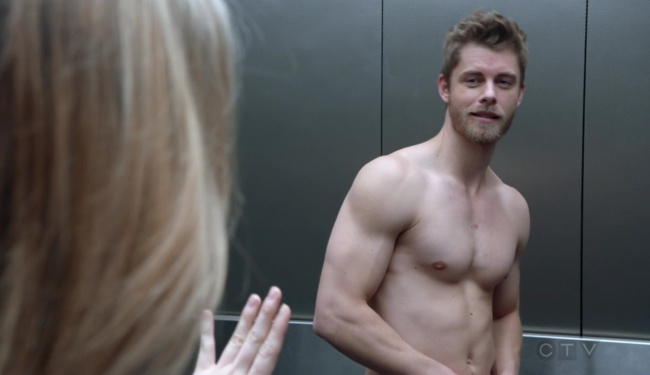 Luke Mitchell is a 33-year-old Australian actor and model, who you might remember from Agents of S.H.I.E.L.D and Blindspot. Soon, you will be able to see him on a new series on CBS – The Code, a military legal drama.
Oh, and he also has an interesting, sexy gay-themed past in a low-budget Australian film which you can read about here.
But we're here today to stare at his Instagram account. Or more to the point, we're here to stare at Luke's hot body, as seen on his Instagram account, thanks to a road trip in Australia. Observe:
That is indeed a breathtaking… view.
Which version of him do you prefer?
We'll leave you with that.