KJ Apa, who is turning 20-years-old today tomorrow, has stormed into our lives this year, thanks to his adorable – and extremely hot – character on Riverdale.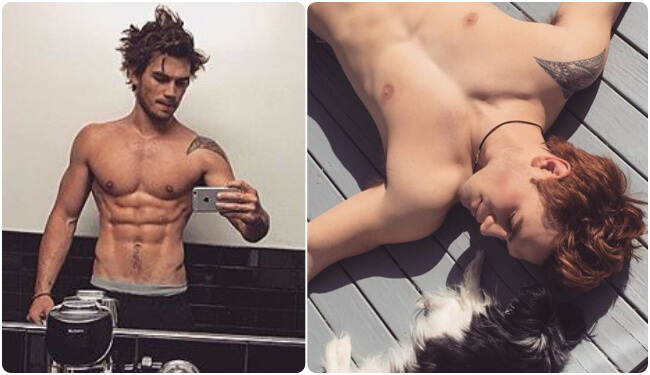 The show, based on the Archie Comics series, started with a very appropriate remark from the show's gay character, Kevin (Casey Cott), who looked at KJ's character taking his shirt off, and screamed "Archie got hot!"
And indeed, the New Zealand-born actor is hot, with those amazing abs, cheeky smile, and a very sexy accent (though you wouldn't hear it on the show, where he uses an American accent). The KJ stands for Keneti James, and KJ is the son Samoan village chief!
To celebrate, here's a look at some of KJ's hottest moment on – and off – the show.
1. A [hot] boy and his dog
2. It's party time!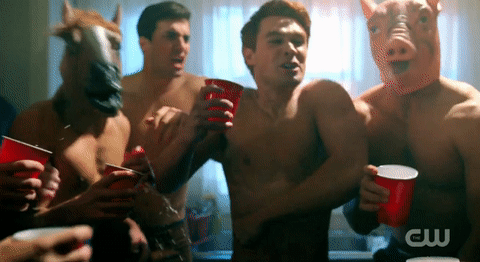 3. Locker-room Fun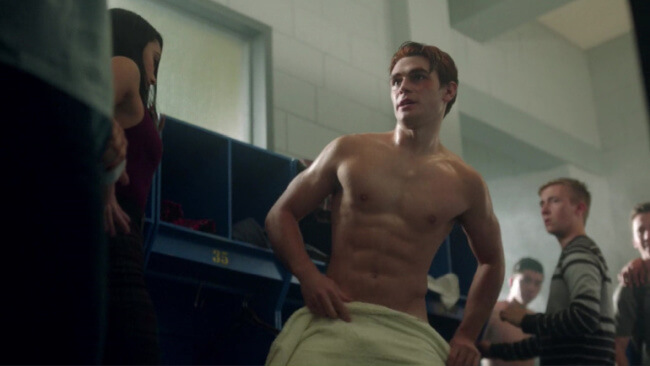 4. With his BFF, Cole Sprouse (Jughead on Riverdale)
5. Saying words of love to Cole Sprouse
6. With Casey Cott (Kevin on Riverdale)
7. Thinking about you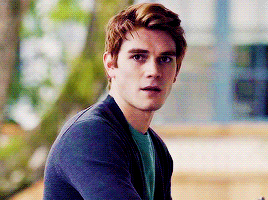 8. Thinking about you… in bed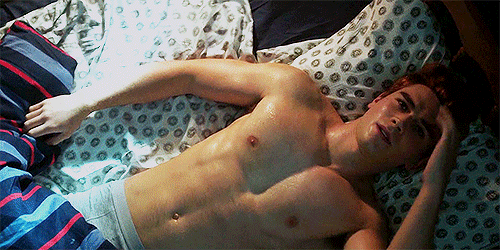 9. His super-fast workout video
10. And then there's that…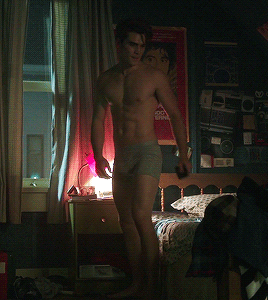 11. See you next time!