A month ago we introduced you to L.A. based model Leif Erik, who not only has a name originating from a Norse God, but also the body of one. This week, he took part in a new sexy photoshoot – and he also took off… His clothes, that is.
Working with photographer Brian Kaminski, the new photoshoot places Leif in a seedy motel, where he promptly gets naked, takes a shower, and remains naked. And it'll blow you away.
And the other side…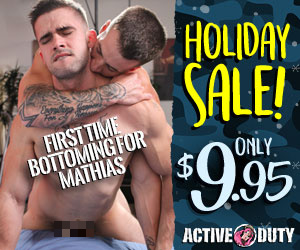 And some more…
See the rest on Brian's tumblr.