Gay wedding videos always warm my heart. Some say you shouldn't call them "gay weddings" – as they're just weddings – but until they become common-place everywhere, the fact that the two grooms are, well, gay – still makes it all very unique. And Kevin and Tyrone's moving wedding video makes it very clear.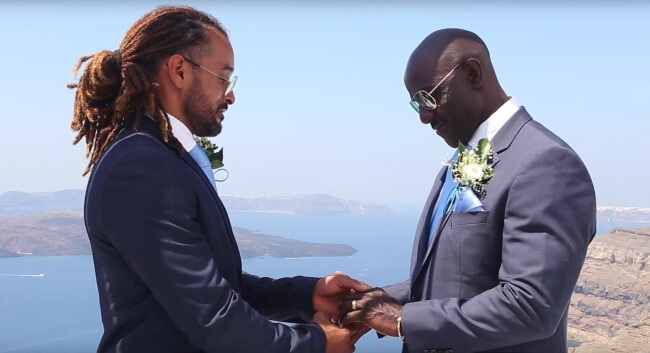 Kevin and Tyrone, both from Florida, flew all the way to Santorini, Greece for their wedding, back in August.
The beautiful blue sea, and the island view of Santorini make the perfect background for this romantic event, with Greek violin players leading the way, and friends and family waiting by the wedding canopy.
If you need a romantic booster, or just something to warm your heart, this video is it: