When you're Justin Bieber, the world's constantly interested to learn about your relationships and dating habits. So when Bieber went on "The Ellen Show" (for the 26th time!), his relationship status – and Tinder usage – was, understandably, an important talking point.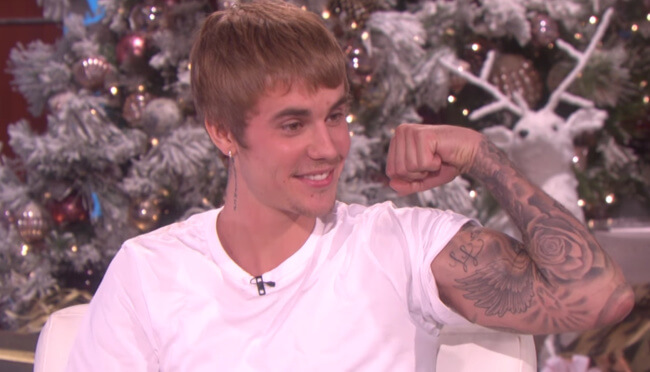 So first, let's get that off the table – sorry, Justin Bieber's not using Grindr. I mean, he wasn't asked directly, but we can safely assume that (even though there WAS that one time he was seen hanging out at a gay bar…).
The surprising thing, though, is that Bieber's not using Tinder either (which is the straight men's Grindr, basically). Despite various dating rumors in the past months (including a relationship with Sofia Richie – Lionel's daughter), Bieber says he's now SINGLE, and apparently not looking either.
"I'm not dating anybody. Single. I'm not really looking either. I've never been on any dating app, and not really curious to do that. I don't need to be dating at this very moment."
At this point, Bieber displayed his bulging muscles for our enjoyment. Later on, he did admit to being constantly alone during his current tour, but at least he has his dog with him.
Watch the full interview right here: