Ever wanted to have something that touched the lips of Justin Bieber? Well, now you can, as long as you have tens of thousands of British Pounds.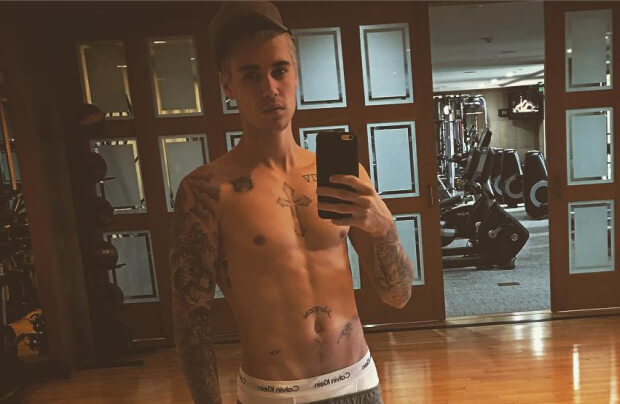 Bieber is in the United Kingdom these days, performing in London as part of his "Purpose" tour. On Thursday, he went for dinner at the Kings Oak Hotel in Essex. "We saw these body guards outside", the assistant manager later told The Mirror, "and we joked 'imagine if that was Justin Bieber' and then it was him. We had a general chat about ice hockey and we told him some ghost stories because the pub is haunted – he stayed for about an hour."
During his meal, Bieber – lo and behold – had himself a glass of milk. The staff decided not to wash up the glass – and instead, try to sell it on eBay.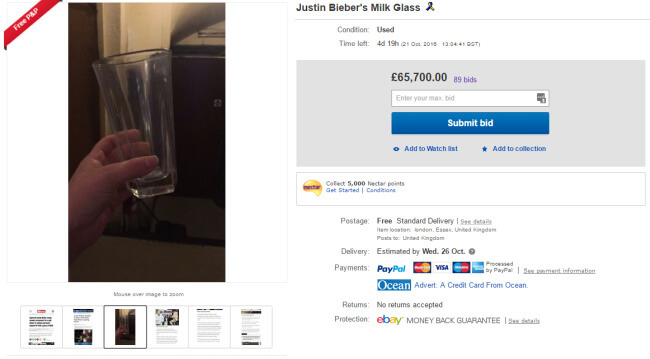 The bidding started at £10 "as a laugh" – but as more and more people made offers, and with the news going viral – the bidding started to jump up, and, as of this writing, stands at a whopping £65,700 (with FREE postage!).
So, if you want to have a taste of Bieber's milk, or his sweat, or his lips, or – let's face it – a cold, dirty piece of glass – time to save up. But hurry up – the sale will end on October 21.