Ever since Justin Bieber shut down his Instagram account, we haven't had enough shirtless photos of him to enjoy.
Now, however, we're getting two for the price of one – Bieber, with his new (?) buddy, Patrick Schwarzenegger, having some shirtless fun in the Bahamas.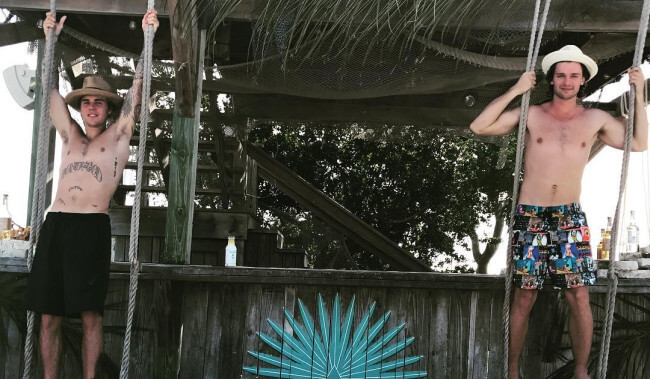 23-year-old Patrick Schwarzenegger is the handsome son of another famous Schwarzenegger – Arnold, of course – and Maria Shriver. He's a model, an actor, and someone who looks great when shirtless.
Patrick and Justin have been spending some quality time together during a trip to the Bahamas, as reported by Hollywood Life.
The photo was taken on "Baker's Bay Golf & Ocean Club", and it shows the two of them hanging out (literally), shirtless and barefoot, on two rope swings.
Patrick himself also posted a beautiful photo from the beach, with some very romantic lighting.
It's not entirely clear who the men in the photo are – but judging by the silhouettes, the hat and the time frame, there's a good chance one of them is Bieber while the other is Patrick again.
And if you're wondering just how sweet Patrick is – enjoy this: