Marvel's Spider-Man is not only the best Spider-Man game we've ever had, breaking sales records left and right – it also features one of the hottest Spider-Men we've ever had (no disrespect to Tom Holland, of course).
"He's CGI", you might say – but wait! – Spidey's animated character in the game is based – motion capture and all – on a very real, very sexy actor – by the name of John Bubniak.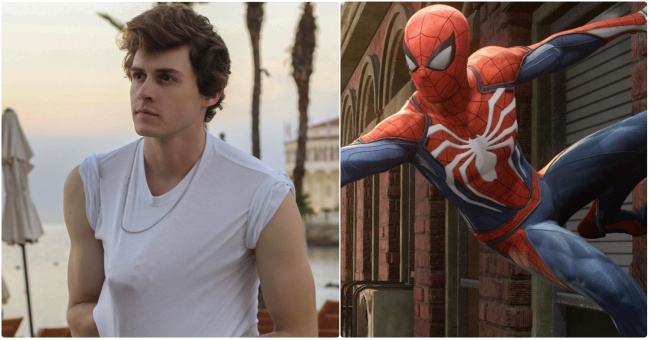 John Bubniak is the face and body of Spider-Man and Peter Parker in the recently released PS4 exclusive, Marvel's Spider-Man. Before that, he had a few small roles on TV, such as on Grey's Anatomy and Girls.
Interestingly, John doesn't do Spider-Man's voice in the game – that was done by veteran voice actor Yuri Lowenthal.
I think @JohnBubniak has finally reached his ultimate form… #SpiderManPS4 #SpideySquad #InInsomniacWeTrust #BeGreater pic.twitter.com/IT1iyXsCwL

— Evan Filarca (@EvanFilarca) August 13, 2018
But John did give Peter/Spidey his impressive body… so let's have a look at the original one.
Those are some nice Spidey hands
https://www.instagram.com/p/BnRh6xkh4YL/?taken-by=johnbubniak
Stay in bed, that's OK
Back in the day, he used to work as a lifeguard. Saving people even before the spider
https://www.instagram.com/p/tqV09kD9AE/?taken-by=johnbubniak
Doing those motion captures
We will surely see more of him!
Now go and play that wonderful game. And yes, it has a rainbow flag in it.
Wow. I stopped to perch on a building in #Spidermanps4 and looked over and saw this.

Thinking about all the 12-year-old kids who will be playing this game and seeing this in towns where it's not safe to put that flag up. pic.twitter.com/QGr1Q7QrxZ

— Saladin Ahmed (@saladinahmed) September 8, 2018