John Barrowman, the openly gay actor who you probably love from Arrow (and before that – the marvelous Torchwood), had to cancel an appearance at the Montreal Comic Con, due to safety concerns – after receiving a direct threat.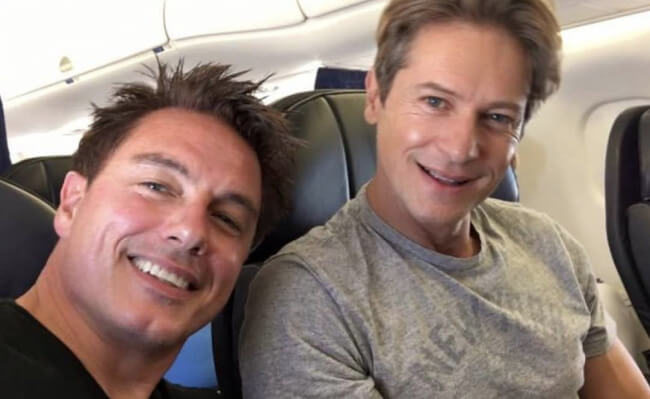 Yesterday was actually a day with good news for Barrowman – as it was announced that he had been promoted to series regular across the entire line of The CW's super-hero shows (Arrow, The Flash, Legends of Tomorrow, Supergirl… but who's counting?).
But today was less fortunate – Barrowman was due to take part in a panel at the Montreal comic convention, and then do a photo-op with the fans, both today (Saturday) and on Sunday. But A few hours ago, this was posted on his official Facebook page:
This morning an email was sent that directly referenced me, and in light of recent events, I've decided to take the advice of my management and family as they were concerned for my safety.

We are working with the convention to arrange for security that not only keeps me safe but also all of you who come to see me. I'm really sorry I have had to cancel my panel and photo ops this weekend.

I will be signing later today once security has been arranged. Please check with the promoter and social media for updates on where and when I will be signing.

Love
JB
As mentioned, John is openly gay and married to Scott Gill. At this point we have no further information on the nature of the threats against him. Here's hoping everything gets back to normal soon, so we can see more of John.
h/t: Towleroad