Cries of joy were heard around the world this week, as Game of Thrones' missing Gendry, portrayed by Joe Dempsie, was finally done rowing – and was back in our lives.
It was lovely to find out he's gotten even hotter during his years of absence – and it reminded us of the time last year, when Joe played a gay lover… in a music video.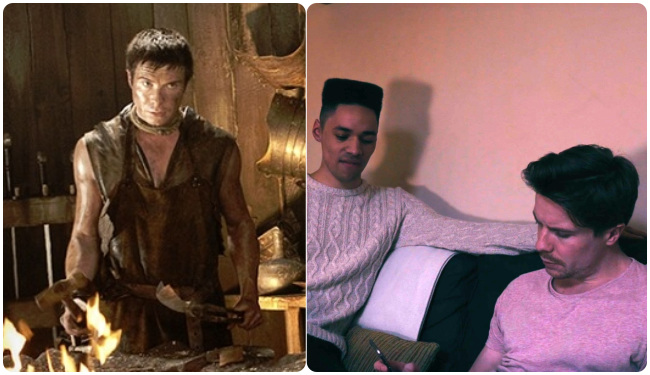 Joe Dempsie, the 30-year-old British actor (who you might also remember from the original Skins TV series), was last seen on Game of Thrones in Season 3. He plays Gendry, the bastard son of the late king – Robert Baratheon.
Joe was already good looking when we first met him on the show – but the years – and the time he spent at the gym – have done him well.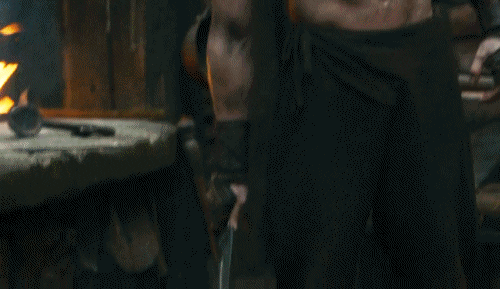 In an interview with The New York Times, Joe says he had to prepare his body for the role – what with this being Game of Thrones.
"With the amount of nude scenes on Game of Thrones anyway, there is a certain level of body-consciousness you find yourself with. Most characters have had some nudity to undertake, and when you see everyone ripped before you, you think, 'Ah … maybe I should hit the gym.'"
Ahead of Joe/Gendry's return, he was given the heads up that he might have a shirtless scene again – so he started hitting the gym. Alas, to his disappointment – and ours' – that new shirtless scene never came to be.
"It was the first time in my career", he says, "Where I've been like, 'You'd better put a gratuitous shirtless scene!'"
Luckily, we did get one back in Season 2:
Back in 2016, Joe Dempsie was featured in a music video by openly gay musician Rob Greene, for his song "Blue." In the clip, Joe plays the part of Rob's former lover.
The video was filmed in one continuous shot, and it shows Rob walking around his house, remembering moments he had with his ex (Joe in the clip) who is no longer there.
"I've known Joe since we attended Nottingham Television Workshop together", Rob said in an interview with Gay Times Magazine last year.
"Joe's supported my music for a really long time and he even starred in my first music video for Cardinal. When I decided to be in the video for Blue, Joe was the first person I called.

I knew he was crazy busy at the moment so I pitched the concept and I was already prepared to be shot down but he was determined to make it work which I think says a lot about his integrity as a performer and a person."
Watch the music video right here: