With close to 78 million followers, Justin Bieber was the sixth biggest Instagram personality. But now, after threats, feuds and abuse from his fans – Justin Bieber has decided to call it quits.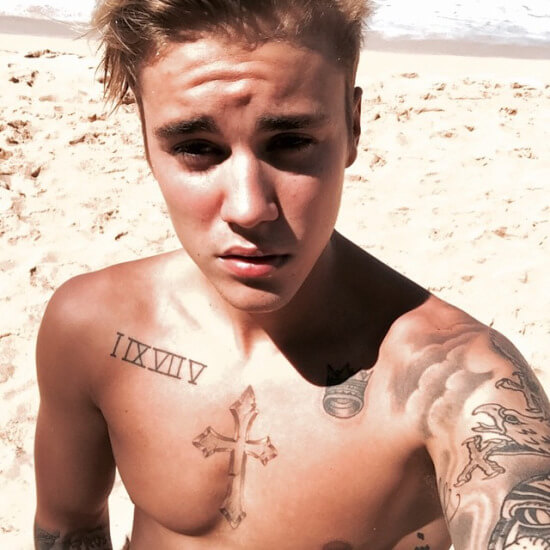 Bieber's popularity on Instagram wasn't a big surprise – aside from all the fans of his music, Bieber routinely posted half-naked (and sometimes – fully naked) photos of himself, which were good enough reasons to follow. But now – it's all over.
The feud between Bieber and his fans started a few days ago. 22-year-old Bieber is in Japan these days, spending a lot of time with 17-year-old Sofia Richie (daughter of Lionel Richie). It is unclear at this point whether they are romantically involved – but his Instagram photos definitely hinted at some intimacy.
His fans really disliked this relationship – and were very vocal about it. At first, Bieber only threatened to leave, writing:
I'm gonna make my Instagram private if you guys don't stop the hate. This is getting out of hand, if you guys are really fans you wouldn't be so mean to people that I like
One of the replies to this message came from non other than his ex, Selena Gomez, who wrote:
If you can't handle the hate then stop posting pictures of your girlfriend lol – it should be special between you two only. Don't be mad at your fans. They love you. They were there for you before anyone.
To which Bieber replied…
It's funny to see people that used me for attention and still try to point the finger this way. Sad. All love. I'm not one for anyone receiving hate. Hope u all can be kind to my friends and each other. And yes I love my beliebers.
And back to Selena – accusing Bieber of cheating on her:
Funny how the ones that cheated multiple times are pointing the finger at the ones that were forgiving and supportive, no wonder fans are mad. All love.
Well, love wasn't enough for keeping Bieber's Instagram account alive, and now – it's all gone. Hopefully, Bieber will change his mind, but for now, we can only hope he'll use Twitter for those underwear shots.

h/t: The Guardian