Daniel Miller is a gay YouTuber who we usually count on for fun, perky videos. But this time he's back with a very emotional and very brave video, detailing the sexual abuse he was a victim of as a child, for 8 years, by a friend of the family who was also a pastor.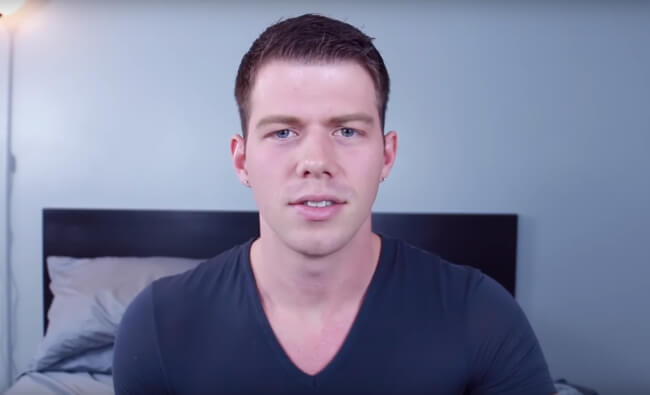 "This is meant to be an empowering video", Daniel says at the beginning, "To give people strength who also might be going through this and have no one to turn to. To let you know that you're not alone, you're never alone."
And then, with a lot of effort, he goes on with the very difficult task of telling his story.
"When I was a little boy I was touched for a long time. I was 7 or 8 all the way up until I was 15 or 16. I was so young that I didn't know what to think. I thought it was normal.

It happened at my babysitter. My family had best friends, another family. We would hang out during the weekends and they would babysit me during the weekdays.

I was at their house, the father had a blanket over him and I was sitting next to him. He threw the blanket on me, his pants were down and he left me their to explore.

I didn't understand what was going on. This happened for a long time. It just continued to happen and over the years it evolved into more things and would happen in weird abandoned places.

Eventually I came out to my best friend, told her I was gay, and somehow I told her about the guy that was touching me. She was the first person in my entire life that I had told about this. I was 15, this had been going on for 8 years.

Eventually the girl told her mom, her mom told the pastor of her church, the pastor got a hold of my parents and the guy and we all had a meeting at the church and I denied everything because I didn't want to get him in trouble.

My dad kept asking me if it happened, and I finally just told him "yeah, it's true". I felt a big relief but also scared. The next day my father called the police."
Watch the entire courageous video right here, and you can also follow Daniel on Twitter.