Netflix' House of Flowers (La Casa de las Flores) is like the gift that keeps on giving [naked hot men] – last month we gawked at the nude Dario Yazbek Bernal and now we're here to stare at his fellow nude co-star, Hugo Catalán.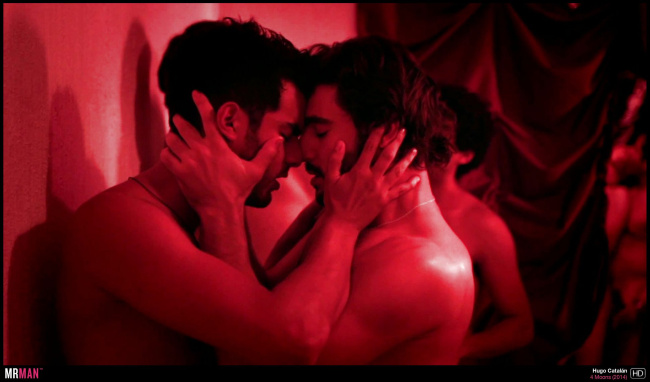 He's striking. He's fierce. He's hot AF. He's Hugo Catalán, Mexican heartthrob whose good looks have garnered him global acclaim and made him Mr Man's current Man Crush.
We want it all from his chiselled chin and sculpted derriere to his Mexican sausage. (Want more sexy naked Latin men? There you go)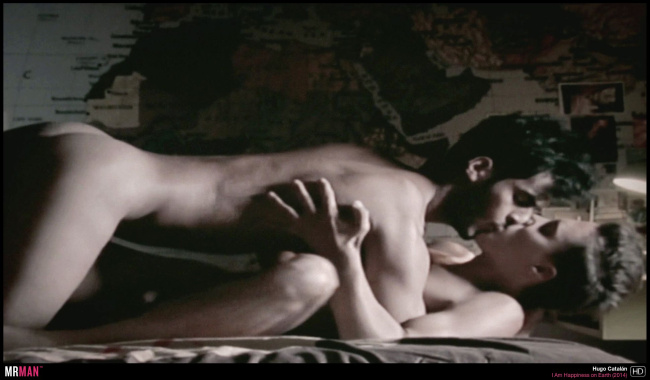 Hugo is just one of the hotties you might recognize from House of Flowers, but we know him best from two of his other films that are absolutely fabulous.
In fact, Hugo is his most clothed in Netflix' dark comedy – a show where everyone else seems to undress. That's highly unusual for Hugo.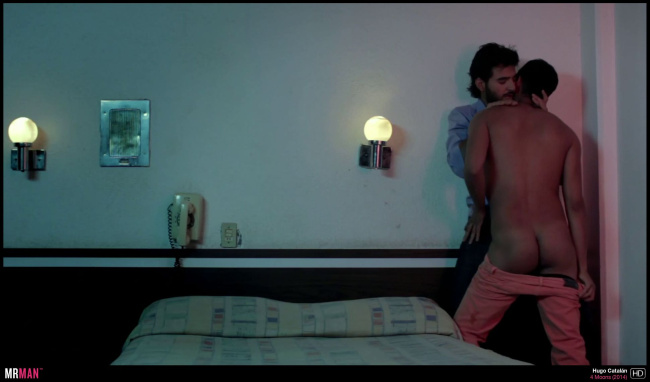 He made us very happy in I Am Happiness On Earth after we got to see his penis out in the open. There are a few sex scenes that feature his penis, which kind of steals the show in our opinion, but that's how we always feel when there's a penis in a scene.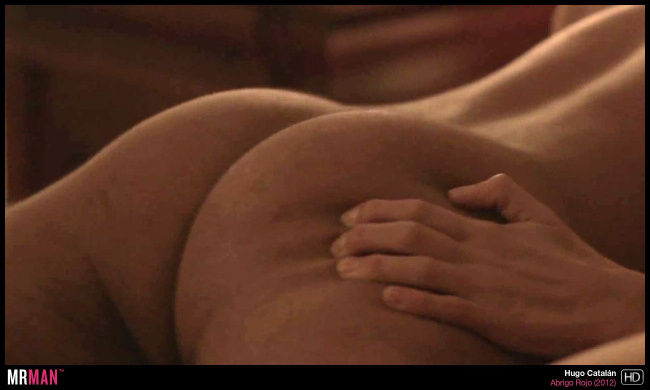 But 4 Moons gives us more gorgeous shots of his penis and we're extremely hot and hungry for his chorizo. This movie with its hot sex scenes and red-light shots of Hugo's hog have us begging for more.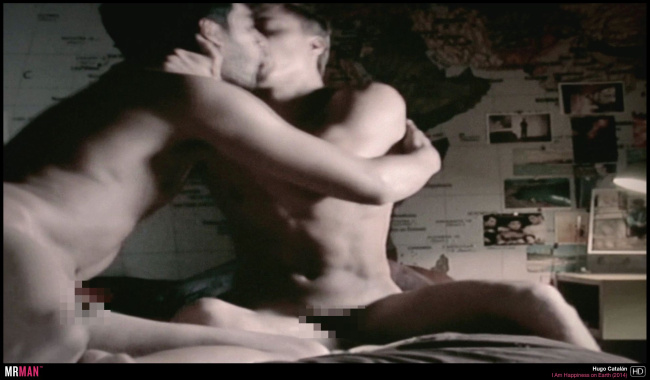 If you want to see the UNCENSORED clips and photos, go over to Hugo's page on Mr. Man.
And for more naked celebrities – Mr Man are having their limited time Lifetime Sale – all the naked celebrities you could ever dream about… for $99. For life. Forever. Don't miss it…