If you haven't been watching Netflix' dark comedy The House of Flowers (La Casa de las Flores), you might be tempted once you see these images of one of its stars – the super-hot Dario Yazbek Bernal. 
Not only does he strip naked on the show – he also gets to have quite a lot of gay sex…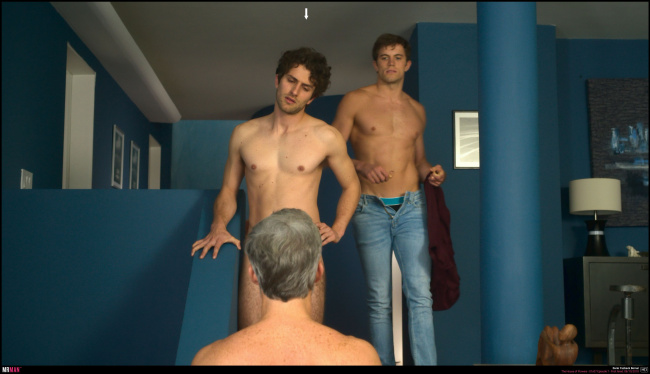 Mexican actor Dario Yazbek Bernal is a 28-year-old hottie who was born in Mexico. After several small roles, his role in Netflix' show is his biggest break to date.
Luckily, our friends over at Mr.Man have collected his hottest moments – video clips and all, on this uncensored playlist. Here's a little taste: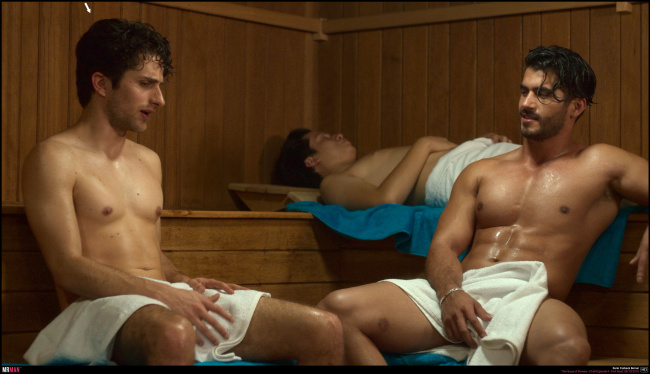 Dario plays Julian in the series, which takes place in Mexico City. Julian leads a double life and has fluid sex with all genders, including other studly Mexican men (oh, and if you like naked Hispanic celebrities – you HAVE to check this playlist).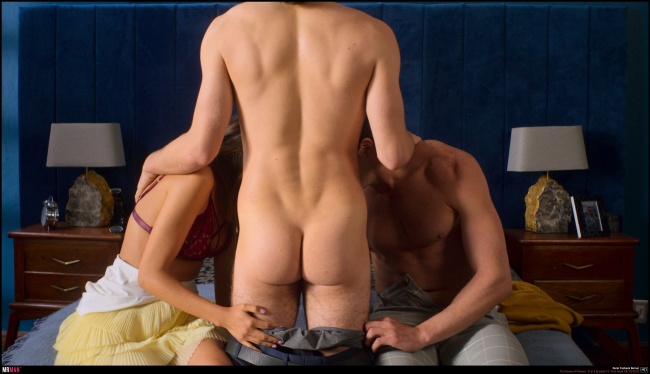 And yes, some women too.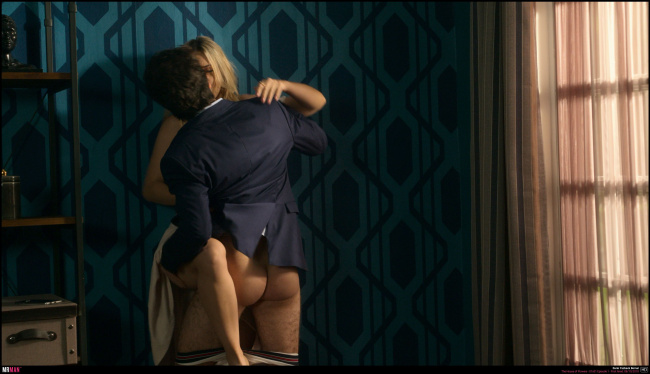 … But a lot of men.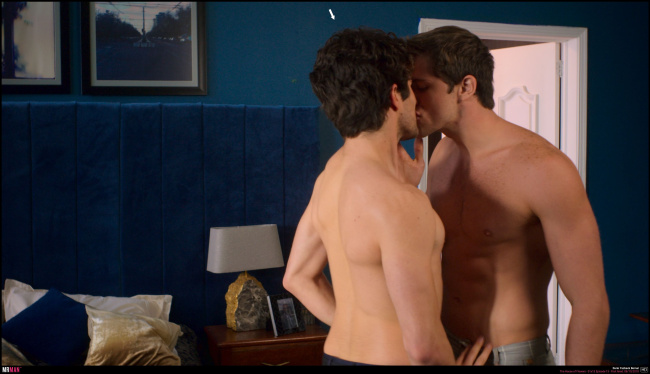 And if Dario looks a bit familiar – it's because he just happens to be the younger brother of 90's hottie Gael Garcia Bernal. Check out his older brother's famous on-screen masturbation scene right here.
Want more naked Hollywood men? They're waiting for you here.