It's a GayBuzzer tradition by now – when Halloween gets here, thousands of handsome boys fill Instagram with photos of their costumes – and we're here to collect some of the best…
1. G.I. Gus
https://www.instagram.com/p/Ba2DlpDAtb0/?taken-by=guskenworthy
2. It's all about the abs
https://www.instagram.com/p/Ba14o8MHBAh/?taken-by=augusta_alexander
3. The handsome ghost
https://www.instagram.com/p/Ba2BVNJHXVZ/?taken-by=provocame
4. Who knew The Trix Bunny and Tony the Tiger could be this cute…
https://www.instagram.com/p/Ba1jcJ5hmEW/?taken-by=theirishturtle
5. Steampunk Madness
https://www.instagram.com/p/BayHX0HHST1/?taken-by=robjamesevans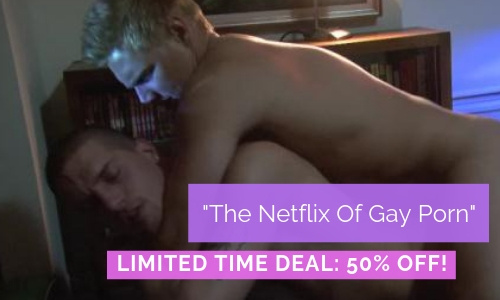 6. Tom and Lance are… this
7. Not sure what they're supposed to be… but who cares?
8. Brandon Myers with some scary makeup
9. Chord Cop-Overstreet
https://www.instagram.com/p/Bamhc6zjNBS/?taken-by=chordoverstreet
10. Cosplayer Michael Hamm wears costumes all year long…but on Halloween – he's hot AND scary!
11. OK, He deserves two
https://www.instagram.com/p/Ba2WQ6ulcbj/?taken-by=shauntheshooter
12. Two are better than one!
13. Sometimes you don't need much…
See you next year… and don't forget to follow GayBuzzer on Instagram!