It's a GayBuzzer tradition by now – when Halloween gets here, thousands of handsome boys fill Instagram with photos of their costumes – and we're here to collect some of the best…
1. G.I. Gus
2. It's all about the abs
3. The handsome ghost
4. Who knew The Trix Bunny and Tony the Tiger could be this cute…
5. Steampunk Madness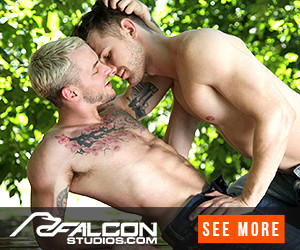 6. Tom and Lance are… this
7. Not sure what they're supposed to be… but who cares?
8. Brandon Myers with some scary makeup
9. Chord Cop-Overstreet
10. Cosplayer Michael Hamm wears costumes all year long…but on Halloween – he's hot AND scary!
11. OK, He deserves two
12. Two are better than one!
13. Sometimes you don't need much…
See you next year… and don't forget to follow GayBuzzer on Instagram!