Some hookups are wonderful, some are awkward, and some… end up with you having to hide in the closet, fearing for your life, for 3.5 hours. Wait, what?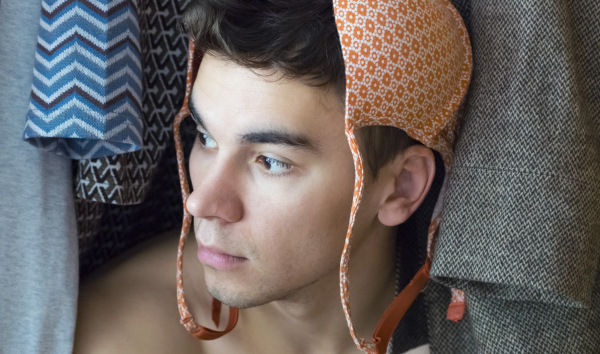 That's what happened to this guy on Reddit, who found a hookup through an ad – and had great sex, but… a very scary ending.
"Years ago, I was living in a Midwestern state for work", he writes. "At the time the best way to meet someone was through Craigslist. I posted an ad."
At first, things looked good. Then they went crazy.
"Within a couple days a young college black man (who is also a STAR football player in college) answered. John said he was there for the summer and wanted to have some safe fun as well. We talked on the phone. He was educated and funny and and sounded easy going.

We set up a time to meet at his house. I ask him if this was his home… he said it was his folks' but they were out of town for a week. I agree to head over.

The door opens. John…is incredibly handsome and has THE most perfect college athletic body I have ever seen. The home was a beautiful mansion.

We head upstairs to one of the two master-bedrooms. John assures me his folks are away and it is safe to relax. So we spend an hour having a good safe time. After, he invites me to shower with him in this massive shower built for 10.

I head out of the shower to dry off…when I hear a sound downstairs. I quietly go back to let John know. He assures me NO one could possible be home..they are 8 hours away!

I tell him he REALLY needs to check to be sure. So John wraps a towel around himself, walks to the door and peaks over the railing..and says "HI DAD! I'm just taking a shower in YOUR bathroom…I will be down soon!"

I hear the Dad call back to him. "We decided to come back early and have some friends over!"

I am ready to pass the "F" out!!! John… motions to me to GRAB all my stuff and FOLLOW him. I tell him – Can't I just go out the front stairs and out?

His expression changes….and he gets DEAD serious…and says "Look man…my family has NO idea I am into dudes..and..they do NOT like white people.

"If you head down and they see you I will tell them YOU are an intruder and have them call the police. I have no choice. This would RUIN my life. ALSO….my Dad has a gun and would use it on you man. Just FOLLOW me and I will get you out of here man!"

What choice do I have? I follow him. He takes me down the long hall to a guest room and a small guest bath. He has me get into the Linen Closet in the bath where I dress quickly.

John begs me to STAY PUT until he finds a safe moment to get me out. He says he has done this COUNTLESS times with girls…hiding them until he gets them out. (WTF!?) He tells me to keep my shoes OFF so I can leave quietly when he tells me.

3 hours pass. In that time I hear MORE people come into the house…its a DAMN PARTY! I am in this stupid linen closet fighting every instinct not to RUN…having to calm myself with the reminder that this isn't an option.

Every 30 mins John would come and open the door to assure me he was figuring it out. Each time the doors opens…my adrenaline would SPIKE.

Finally 3.5 hours in… he motions for me to follow him. Using hand signals and slow steps he guides me down the long hall and down the massive stair case…watching for any family member that could peak around the corner from the kitchen and see me coming down the stairs.

I make it to the front door…and force myself to calmly walk to my car that is parked RIGHT in front of their house and head home.

John texted me and apologized, then asking about meeting up again…only at my place. Seeing he was ready to do what EVER needed to protect his "secret"… I didn't answer.

I learned how to block a phone number that day. That was the LAST time I ever did a hook up with a total stranger."