Some men like to start their mornings by watching… "certain videos" on their phone, while taking care of business. But for this guy on Reddit, his morning routine turned into a nightmare – and on his mother's birthday, of all days.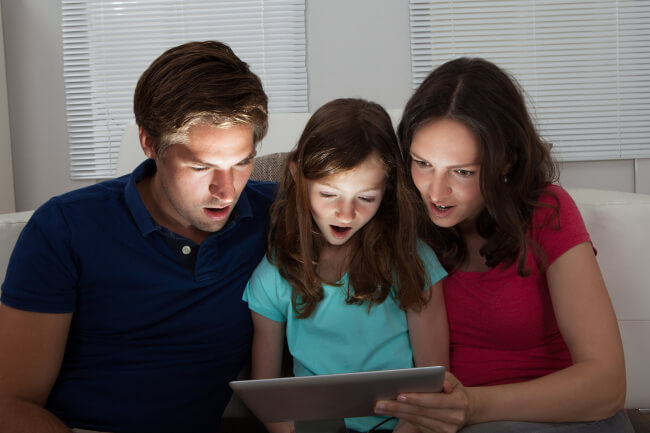 "This weekend we were celebrating my mom's birthday at her house", he writes, "I was still in bed and heard people in the kitchen talking and making breakfast. As is my morning ritual, I grab my phone and look for some porn to masturbate to before getting out of bed."
And this is where the "fun" starts:
Lately I've been really into the "gangbang" genre. I find a promising looking flick & hit "play". I initially had the volume way down so no one would hear, but about thirty seconds into it I start turning it up because I can't hear anything.

Eventually I start hearing some weird music and other… sounds coming from the kitchen. That's when the horror of my fuck up was realized. I had left my Bluetooth speaker in the kitchen the night before & it was STILL connected to my phone.

I had been blasting the audio of this gnarly, hardcore gangbang in my kitchen for my sweet mother, her old ass friend, my brother, future sister-in-law, & stepdad all to hear.

I quickly shut it off and quietly slipped out of the door (which leads outside) & took off to go get coffee for everyone in hopes they would think I was gone the whole time & had nothing to do with the happenings of that morning. I came home about thirty minutes later & no one said a word about it…
Next time you're having fun with your phone – be careful!