Every day 25-year-old actor and model Gregg Sulkin takes some clothes off, is a happy day. So last week, when Gregg honoured Labour Day by getting mostly naked – we were thrilled.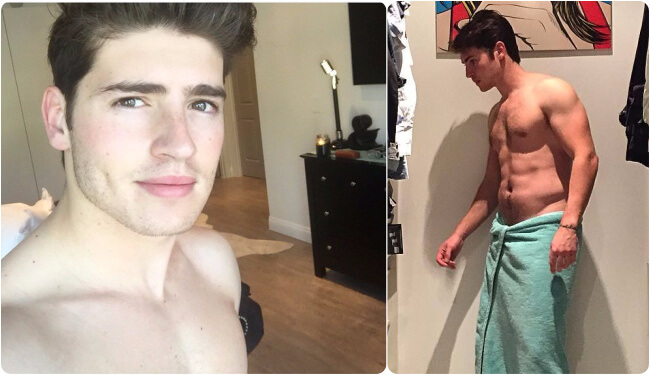 The British actor, who's going to star on Marvel's TV series The Runaways this year, posted several hotter-than-hot photos, taken by Max Thompson, on Instagram.
The most revealing one was this pool-shot, where Gregg is wearing a VERY skimpy bathing suit, and he's already all wet, so that's a bonus feature.
https://www.instagram.com/p/BYjdoAAne8Y/?taken-by=greggsulkin
Then there was this photo, where Gregg is just in a handsome (and shirtless) pose.
https://www.instagram.com/p/BYl2dd8HOB-/?taken-by=greggsulkin

And then the third, when he's in fact wearing pants, but some would say this is even better than wearing skimpy shorts (leaving something to the imagination, etc') – where do you stand on that?
https://www.instagram.com/p/BYoVxV-nopr/?taken-by=greggsulkin