Gay porn star Ronan Kennedy, a prolific performer who made his name on a website called "Broke Straight Boys", claims he was stabbed – nearly to death – by his ex-boyfriend.
Following the stabbings, Ronan was hit with enormous medical bills, and has now opened a GoFundMe page in order to cover those bills.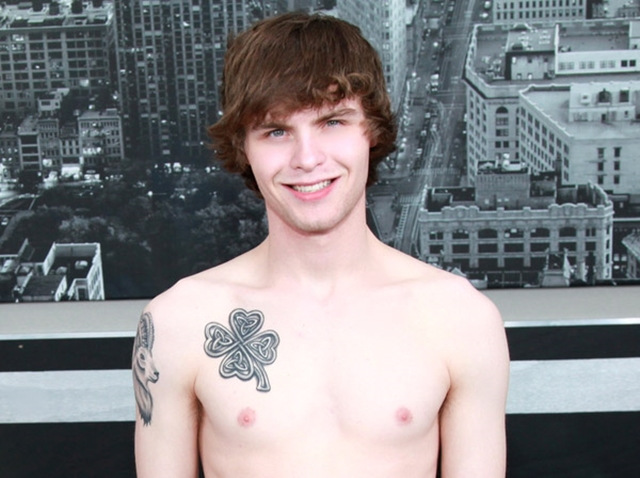 Ronan Kennedy performed in more than 30 scenes, as Str8UpGayPorn reports (NSFW Link!), until June 2017, when he seemed to have disappeared. This week, Ronan came back to Twitter, where he shared his GoFundMe page – and his tragic story.
"For those of you who know me", Ronan writes on his GoFundMe page, "You're aware that I was stabbed. What most don't know is that I was stabbed by a man that wasn't only my best friend but my boyfriend of three years."
And he continues with the painful details:
"After being separated for two years he became addicted to drugs. On the night of his birthday while on a walk he put a knife through my aorta.

I have never felt a pain stronger than the pain of that betrayal. All I could say to him was "you stabbed me".

His response was to laugh in my face and stab me a second time in the lung before walking away and leaving me to death.

Not knowing the seriousness of the wounds I stood there debating if I wanted to live in a world where someone I loved with my entirety could do something so evil to me or to seek help and continue to live in a world I deemed cold.

My chances of survival were far less than 1 percent. When death should have been instant I took that moment to make the decision that I could not choose to die because I made a promise to my dog Zelda Rose that I had no intentions of breaking.

While bleeding out from my aorta and with two collapsed lungs I walked two blocks for help. By the time I arrived to the operating room I had bled out 4 liters. I had emergency open heart surgery while simultaneously getting my lungs repaired…

I was walking the next day and out of the hospital within three days. This has not only left me physically unable to work but has also mentally destroyed me. I lost my identity that night and was left to figure out who I was now."
According to Ronan, he now has a "mountain of hospital bills", and it therefore asking for help from his fans.

"I can't offer anything in return other than the promise that I will not take for granted the second chance at life I have received."
The conviction in which we love is a testament to the evil we harbor in the furthest depths of our denial. To accept one half but not the other is to live with out accepting your true self. Ignorance is not bliss. pic.twitter.com/1447HhtBIJ

— Ronan Kennedy (@RonanKennedy69) January 22, 2018
As for this writing, his GoFundMe page has raised more than $1,700.