Even though Evan Peters is one of the hottest guys on TV in recent years, and he's naked a lot – it's always a bit hard to think about, with all the scary characters he plays on American Horror Story.
But we just can't ignore it, when Evan talks about… accidents he had with his cock sock.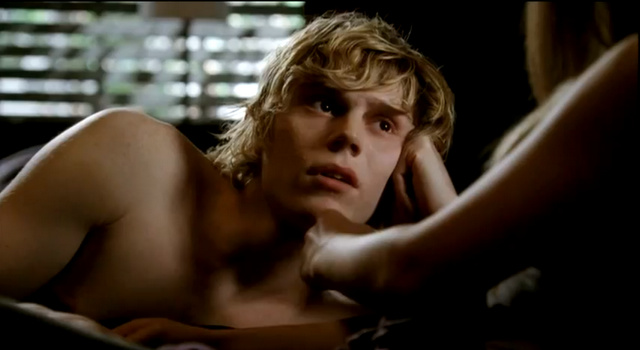 31-year-old Evan Peters has been with American Horror Story since its first season, and the show has been doing a good job of undressing him every season. On American Horror Story: Cult, he even had a gay sex scene with Colton Haynes.
However, in a new interview with GQ, Evan reveals some uncomfortable nude moments he had on set.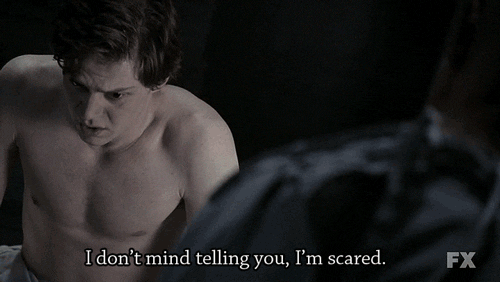 "Almost every role", he says, "there's been some sort of weird sex scene, and sex scenes are not easy to do. They're very embarrassing, especially when you're in your twenties and you're still awkward."
And about being naked…
"One thing with Kyle in American Horror Story: Coven, I had to get out of the tub and hit a lot of stuff and be upset and was completely naked. You have your cock sock on, but you're still naked."
And yep – those cock socks do fall off.
Of course they do, all the time. So there's a 50/50 chance your cock is going to be coming out. It's a little gnarly… Your balls are hanging out in front of Jessica Lange, and it's like, This is not normal. This is a very vulnerable experience.
Watch him tell THAT story right here: