Almost every gay guy has this experience at one point or another – coming out to your parents. It can be scary, it can be sad or happy, and it's always an emotional moment. British singer Douglas Dare decided to transform that moment into a beautiful song – and a touching music video.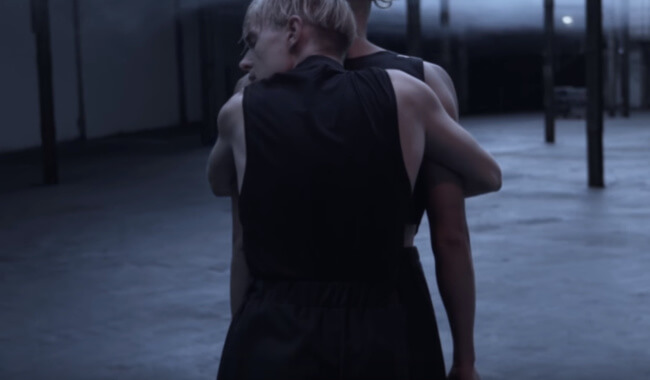 The video, all done in one take and shot in Berlin, is a visual work of art – and the lyrics will resonate with every gay man:
Oh father
I want you to be there
I want you to cheer us
I want you to be fair
I want you to love him
As much as I do
For he is my lover
And a son to you
"Oh Father is an example of complete un-ambiguity", Dare said. "It's certainly the most personal song I've put out there, and the realisation that people may hear it makes me feel very vulnerable. That's the most real feeling of all for me right now."
The song is part of a new album, "Aforger", due out on October 14.
Watch and listen right here:
h/t: Out