You might be wondering – why would someone be nude, when showcasing swimsuits? Well, when that someone is David Mcintosh, we're not asking any questions – we're just enjoying the view.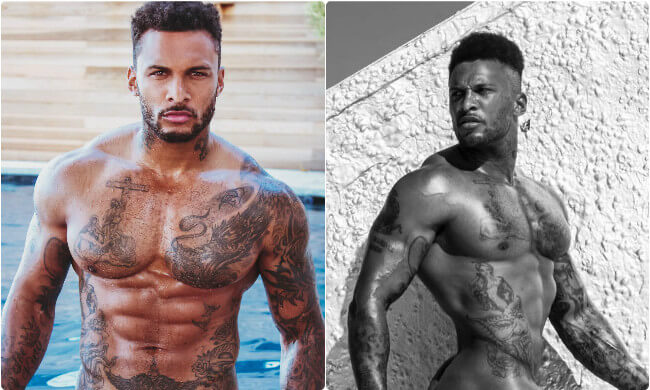 Mcintosh is a 30-year-old model and reality TV personality – he starred in the UK version of reality competition show "Gladiators", and later on Celebrity Big Brother.
He's also a former Royal Marines commando.
Recently, he took part in a photo-shoot for swimwear fashion company Raphael – and while some of the shots do indeed show the (tiny) swimsuits, many of them show… well.. everything else – and we're not complaining.
You can start with this very explicit behind-the-scenes video:
https://www.instagram.com/p/BK5lEUfAvxc/?taken-by=king_david85
And move on to the next one:
https://www.instagram.com/p/BLG7PTdguFa/?taken-by=king_david85
That's one of the final campaign's photos:
And that's what it looks like in color (but covered…) –
https://www.instagram.com/p/BLUfcV7A6hH/?taken-by=king_david85
And a view from the front:
We can't wait for next summer…
https://www.instagram.com/p/BLS2adSAFJI/?taken-by=king_david85