Let's face it – we've all seen [gay] porn, we've all seen gay porn stars doing their thing, and we've all sees Davey Wavey hanging a towel on a porn star's… wait, what?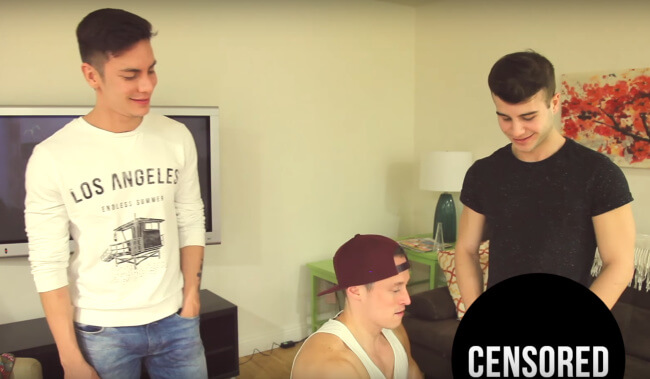 Popular YouTuber Davey Wavey is back to having some fun with porn stars (and not for the first time) – this time, he brought gay porn stars  Allen King and Angel Cruz, to demonstrate the many ways they can be… "objectified".
The point is – "They're not just porn stars, they's so much more" – and if you're going to objectify them, why not go all the way, and use them as a towel rack, or a vase? (Private parts very much included)
You see, they're "not just body parts" and "sex on a stick", they're also thermostats and hand warmers!
If it all sounds very weird… you have to watch the video to figure it all out: