If you're from the UK, you've surely heard the name Dan Osborne. Otherwise, you should know he's a hunky reality TV star, who reached the finals of Celebrity Big Brother. The other thing you should know is that he apparently has a very big, ehm, bulge.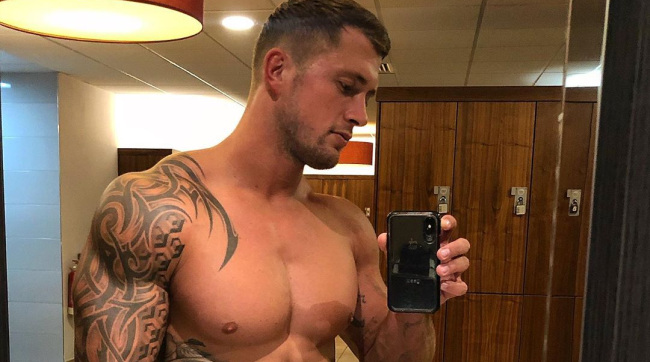 28-year-old Dan Osborne's first claim to TV fame was on the British reality TV series The Only Way Is Essex. Then, as he became a reality TV celebrity, his road was set for taking part in the UK version of Celebrity Big Brother, where he finished in third place.
Of course, we're here for another reason. His bulge. Which he presented to his 1 million Instagram followers this week, with a throwback photo from one of his photoshoots. According to some UK newspapers, his fans were… "shocked".
We're not sure what it is with UK reality TV stars and big bulges (Case in point: Sean Pratt, and an even bigger case in point: Brandon Myers) – it must be something in the (Thames) water.
Anyway, here's Dan:
His fans were understandably excited, commenting with lots and lots of eggplant emojis. Let's enjoy some more of him:
We understand the attraction:
We'll keep following