Threesomes can be fun if everybody's on board. But what do you do when you're only attracted to ONE of the other two? Do you take a pass, or suck it up (pun intended) and go for it?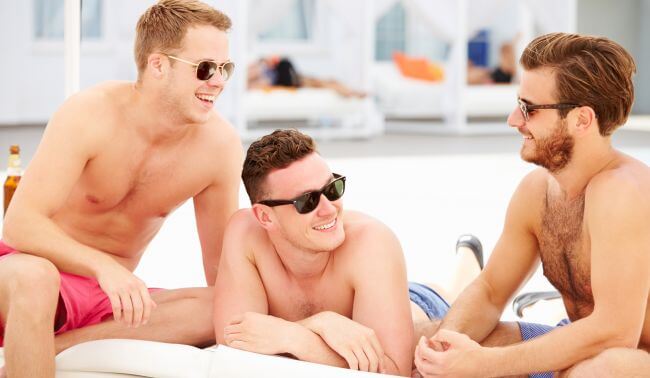 That's the issue troubling this guy on Reddit, whose friends – a gay couple – told him that they find him attractive and want to have a three-way.
"I'm only really attracted to one of them, Brian", he explains. "The other one, Paul, isn't ugly by any means but he's just not my type."
And things are complicated:
"Brian, the attractive one (to me), was the one who brought this idea to me. The thing is, it seems like he's really making it a point of "advertising" his boyfriend.

He makes a lot of comments about how great in bed Paul is, how nice his body is, etc. It seems to me as if when they've done this in the past, maybe Brian is considered the conventionally attractive one and he knows that, and he just wants to make Paul more included in the conversation.

What should I do/say? On one hand I want to be honest, but on the other hand I don't want to hurt their/Paul's feelings.

Another option is to just decline it flat out, but I'd be lying if I said I wasn't interested, because I am – I just think that when it comes to it, I won't really be into Paul as much.
One of the commenters replied with his own similar exprience:
"I can only tell you my experience of this. I went home with a dude one night and we started fooling around. He then asked if his boyfriend could join in, news to me but I thought why not.

He came in and I knew instantly I wasn't attracted to him at all. It was just awkward. I ended up feigning a headache and just going to sleep.

To add to the awkwardness, in the morning the original guy took me into another room to try and rekindle things. I was pretty over it by then. His boyfriend came in 2 minutes later and told me it would be better if I left. Was never more happy to be on a walk of shame."