As a gay man on the internet in general, and a hot, famous gay man in particular, you're always under the watchful eye of opinionated observers.
And when openly gay former Arrow and Teen Wolf star Colton Haynes posted a photo of his incredible body on social media, one fan decided… to tell him he's fat.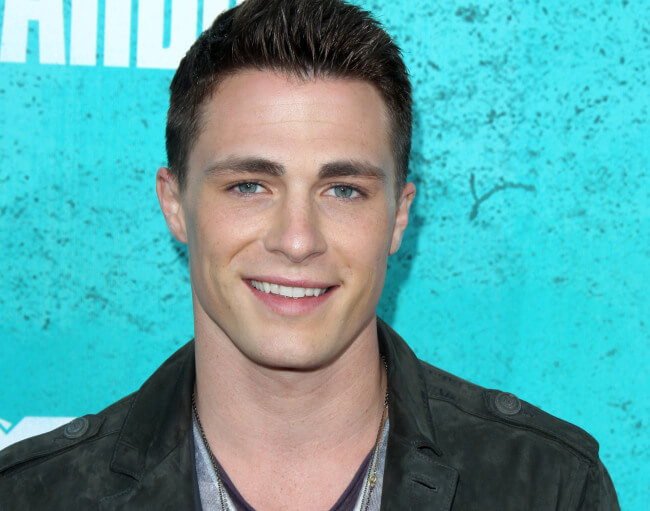 28-year-old Colton Haynes, who is now actually Colton Haynes-Leatham after he married florist Jeff Leatham two months ago, already had some issues with his weight recently. Last month, he posted this picture:
https://www.instagram.com/p/BboK6xSD2jM/
Of course, seeing the way he looks, it might seem a bit ridiculous to have weight issues – but that's exactly the point – they can affect all of us, no matter what we look like.
Yesterday, Colton posted this photo of himself all wet in the woods:
https://www.instagram.com/p/BcVuaaDjiMc/?taken-by=coltonlhaynes

One rude anonymous follower on Twitter, had this to say: "Bitch you need to lose 10 pounds asap". Colton ReTweeted that:
Well damn…😒RT @thicktargaryen: @ColtonLHaynes bitch you need to lose 10 pounds asap

— Colton Haynes (@ColtonLHaynes) December 6, 2017
Thankfully, Colton's fans were quick to tell him off. And someone made an even better version of that photo:
😂😂😂RT @r3bulmatt: @ColtonLHaynes have you seen the magical sea creature that is lurking across the Hawaii beaches. pic.twitter.com/9Nd8aQc005

— Colton Haynes (@ColtonLHaynes) December 6, 2017
Here's to more hot photos…(or at least festive ones like this one)
https://www.instagram.com/p/BcRhzlrjQtK/?taken-by=coltonlhaynes