More than 100 men are believed to have been taken to "concentration camps" for gay men in Chechnya, according to the most recent reports. And while LGBTQ men and women around the world are trying to rally up protests against the horrendous happenings in the Russian-supported country, horrible testimonies are beginning to come out.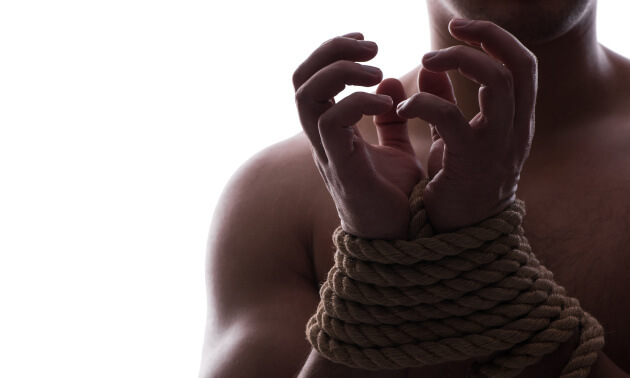 Adam and Akhmed, two gay men who have managed to flee Chechnya, have spoken to The Guardian. In a very troubling testimony, they speak of electric torture, beatings, blackmail and murder.
Adam was reportedly held in a detention facility with more than a dozen other gay men, who were all subjected to torture on a daily basis. Every day, Adam's captors attached metal clamps to his fingers and toes, and then proceeded to electrocute him, while shouting verbal abuse at him for being gay.
Adam was captured after he got a call from a gay friend he's known for a long time. The man asked for a meeting, and when Adam arrived, he realized it was a set up. Men in uniform were waiting for him, and after being accused of being gay, he was taken to a detention facility.
"They woke us up at 5am and let us sleep at 1am. Different people would come in and take turns to beat us. Sometimes they brought in other prisoners, who were told we were gay and were also ordered to beat us."
Adam was eventually released to his family's custody, but his captors made it a point to tell his father "Your son is a faggot, do what you need with him."
With Chechnya being a conservative and extremely homophobic society, Adam was in fear for his life even after being placed with him family, so he managed to leave the country, with no belongings whatsoever.
Akhmed, who also spoke with The Guardian, knew he was gay, but was forced to live a lie for years. Eventually he picked up the courage to go on a date with a man, and on his first date – the other man informed on him to the police, who then tried to blackmail money from him.
Even after he left Chechnya, Akhmed's persecution did not stop. He was called by family members, who then gave the phone to a police officer, who threatened to take a family member hostage unless Akhmed returned home.
"I have not the slightest doubt that my own relatives planned to kill me. It was an invitation to an execution.

"Imagine knowing that you've ruined not only your own life but the life of your entire family. I've always just wanted to make my mother happy and proud. I was ready to marry. I would have taken all these problems with me to the grave."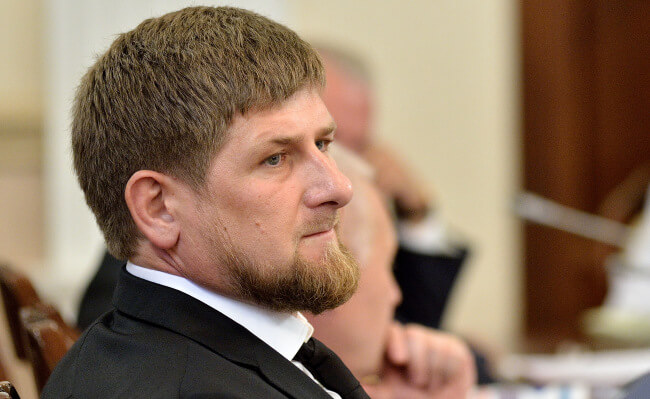 Alvi Karimov, a spokesman for Chechnya's leader Ramzan Kadyrov, has denounced the reports of anti-gay operations in his country, with the notion that gay men simply don't exist in Chechnya.
"You cannot detain and persecute people who simply do not exist in the republic. If there were such people in Chechnya, the law-enforcement organizations wouldn't need to have anything to do with them because their relatives would send them somewhere from which there is no returning."
Meanwhile, hundreds of people gathered in London yesterday in front of the Russian embassy in protest over the homophobic killings and torture in Chechnya.
Boris Johnson, the UK's Foreign Secretary, has condemned the alleged detention, as The Independent reports. Johnson called on the Russian authorities to investigate the alarming situation, but with Russian president Vladimir Putin's track record with homophobia, his intervention is unlikely.