We're halfway across 2018, and it's time to look back at what the year has brought us so far. In naked male celebrities on TV, that is – and there's been a lot (even though it'll never compare to the amount of female nudity they keep showing…)
Our friends over at Mr Man have rounded up for us the hottest television scenes of the year so far, featuring Joel Kinnaman, Darren Criss, Simon Quarterman and others. You can see the uncensored, NSFW versions here.
1. Joel Kinnaman – Altered Carbon
The juicy Joel Kinnaman is a Swedish actor who shows some major skin in Netflix' Altered Carbon.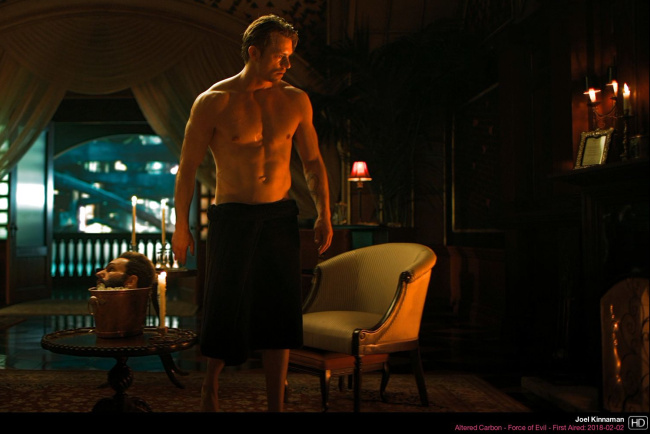 Anyone who's been waiting since The Killing (or House of Cards) for Joel to get serious about on-screen nudity will be happy to know that he shows off everything when he wakes up nude in the debut episode!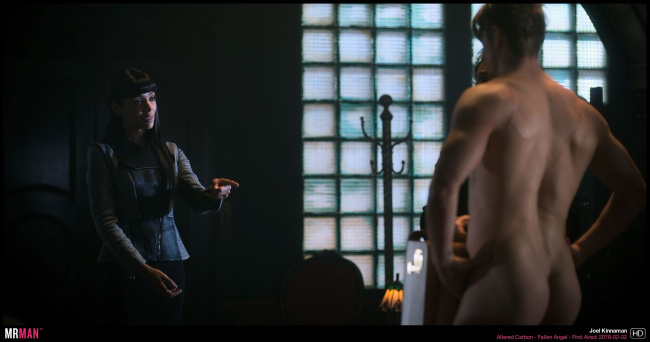 After that we get plenty more opportunities to gawk at his magnificent muscles and that amazing ass when he gets naked for multiple steamy sex scenes. See the uncensored bits of Joel right here.
2. Darren Criss – American Crime Story: Versace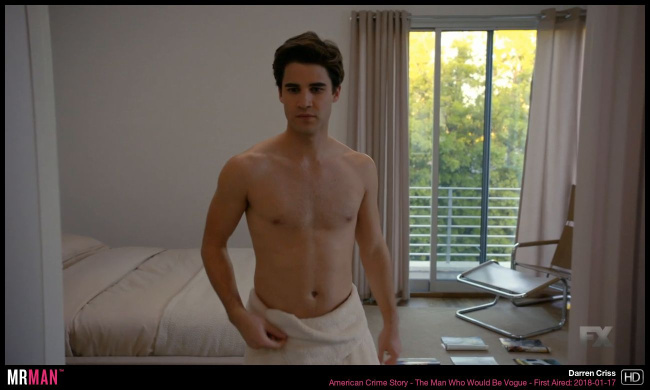 Darren Criss is criminally sexy (and pretty scary) as the killer Andrew Cunanan in the second season of American Crime Story.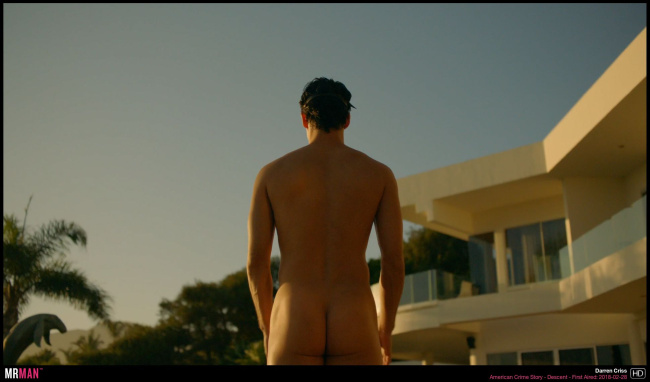 Off-screen, we got to see that wonderful nude selfie he posted during filming, but on-screen we got to see Darren's ab-tastic torso as well as his tush in nearly every episode.
3. Simon Quarterman – Westworld
British actor Simon Quarterman has been acting since 2000. On the second season of the hit HBO series Westworld, we could see him showing his bare chest, sexy six-pack abs, and… EVERYTHING else.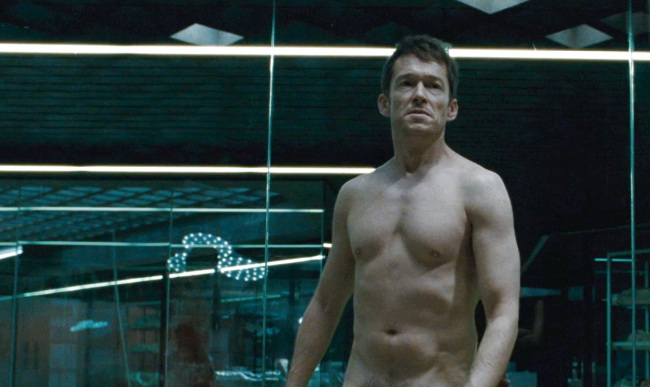 You can see the uncut (literally) version over here.
4. Jackson Davis – Vida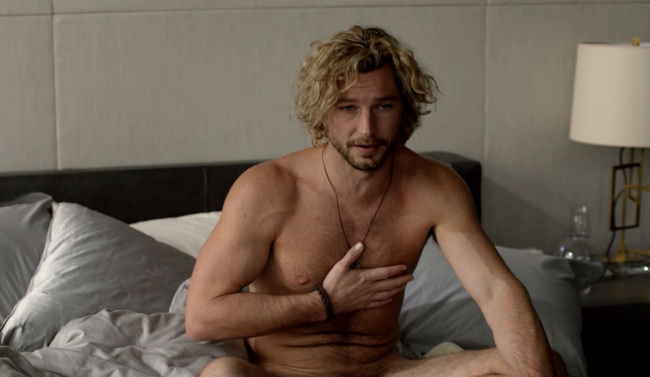 After high school, Jackson Davis wanted to see the world so he joined the Navy. We got to see plenty of that fit, military body in Starz' Vida. And it even included a straight butt-munching scene.
5. Matt Lloyd – Here and Now
The mesmerizing Matt Llyod made his onscreen début in the short film 15 Hours Before War in 2011. This year, Matt stripped naked in the HBO series Here and Now, from True Blood creator Alan Ball.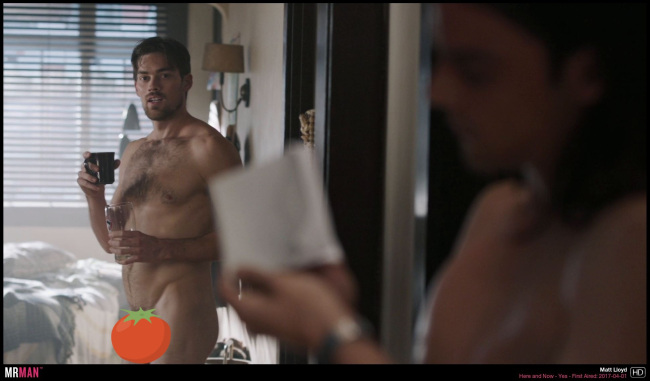 See the uncensored version right here.
See More Hollywood Hotties Exposed