Twin brothers Matt and Luke Goss, along with Craig Logan, were the super popular British "Bros" band back in the 80's. Technically they were a boy band, though we didn't really call them that back then. Now – they're coming back for a special anniversary concert.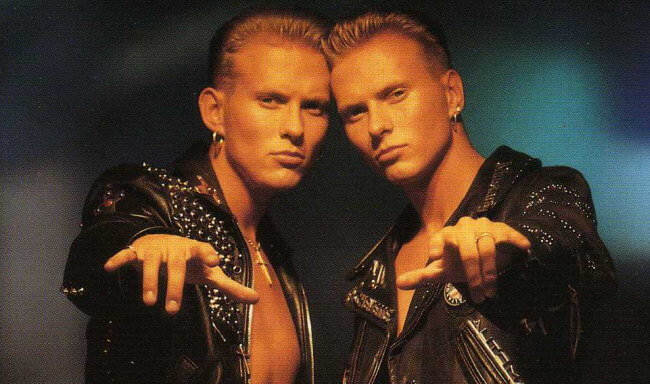 The brothers, who are now 48 years old, will reunite in London, playing at the 02 Arena, on 19 August 2017 – 28 years after the brothers played at Wembley Stadium. The original bassist, Craig Logan, will not join them this time.
The band's most memorable hit was "When Will I Be Famous" from 1987. Due to their good looks, the brothers were quick to become pin-up models, reaching the walls of countless of 80's gay boys (and straight girls, presumably).
"I've always wanted it to happen in my heart," Luke told the BBC. "But I wanted it to be the right time. We're going to honour the songs, some of the key sounds."
IT'S OFFICIAL! #BrosIsBack Tickets on sale Friday at 11am!!! @mattgoss @lukegoss @O2 pic.twitter.com/bVhCSiWfYz

— Team Matt Goss (@TeamMattGoss) October 5, 2016
And even though the two look nothing like they did back then – they're still looking good, 28 years later…
https://www.instagram.com/p/BH5OLXKBO9B/?taken-by=mattgoss
Hear their most memorable song right here: