At 19-years-old, Brooklyn Beckham is already sporting a growing number of tattoos – and now, the one on his chest grew bigger… as seen on his latest revealing Instagram photo.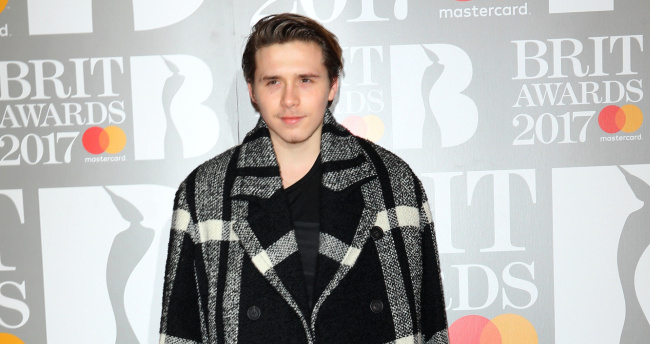 Brooklyn Beckham is the model son of David and Victoria Beckham. He's usually not shy about showing his body off (and all varieties of body parts), and earlier this summer we've already seen the first version of his chest tattoo, courtesy of his mom's Instagram account:
And now, that chest tattoo has gotten even bigger, thanks to tattoo artist Doctor Woo.
Some of Brooklyn's fans were impressed, others are worried he might be turning into a Justin Bieber, hoping he's not going to cover his body in tattoos.
https://www.instagram.com/p/BmiMfwKDlzw/?taken-by=brooklynbeckham